AVID Club Spotlight
AVID stands for Advancement Via Individual Determination and is an organization that supports college dreams. It began about 30 years ago in San Diego, Cal. then spread through the United States and the world. AVID teaches students self discipline, provides academic and social support and prepares students for college and beyond.
"I like AVID because it gives me an opportunity to look at colleges, meet new friends, and explore the opportunities that are out there," sophomore Ashley Butz said.
AVID has been at Vandegrift since the school opened in the 2009-2010 school year. The AVID program at Vandegrift looks for students who have a strong desire to go to college, but may benefit from support that the program can provide. AVID students should have academic rigor, but need guidance and support to become college ready.
"
"AVID is a great organization because not only do you gain experience for college but you create a family with your classmates,"  Sophomore Jylian Corbin "
"AVID is a wonderful organization," sophomore Tommy Hofstadler said. "I've really enjoyed participating in it this year."
AVID classes have a positive and respectful environment.  The class is filled with a variety of students who support one another throughout the year. Some AVID activities include team-building games, practicing public speaking, working through academic questions in tutorial groups and learning multiple techniques to help in school endeavors.
"AVID is a great organization because not only do you gain experience for college but you create a family with your classmates," sophomore Jylian Corbin said.
About the Writer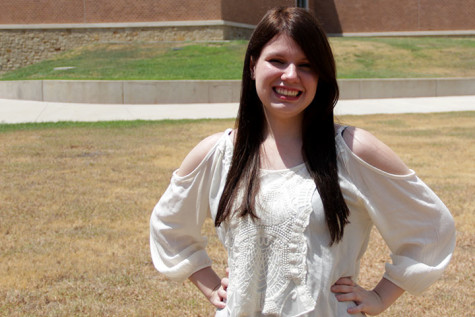 Alaina Galasso, Editor in Chief
Alaina Galasso is a senior at Vandegrift and this is her third year on the newspaper staff. She competes in journalism for Academic UIL and was previously sixth in district for Feature Writing, fourth in district for News Writing, first in district and region for Editorial Writing and second in state for Editorial Writing. She also works as a professional theatre technician outside of school and is an active member of the school's theatre department. She is currently the department's head stage manager but has participated in lighting, run crew and sound since she was a freshman. For her work in theatre she is a 9 star International Thespian and current secretary of Thespian Troupe 7613. She has also been involved in Student Council, the HCEF Inventeam, National Honor Society, Vision Dance Company, AVID and Latin Club throughout high school. She hopes to attend a top university up north and plans on majoring in Theatre Design, Production, and Management with a minor in Creative Writing.