Club Spotlight: Girls Lacrosse
An interview with Kelly Honts about the girls lacrosse program and what they are doing to prepare for the upcoming season.
How long has lacrosse been at Vandegrift?
This is the second year Vandegrift has had a girls lacrosse team and the third year they have had a boys team!
What is your favorite part about lacrosse?
My favorite part about lacrosse is my teammates. We have such an awesome group of girls on the team which makes practices really fun.
What you do in lacrosse what are some of your daily tasks for the sport?
During lacrosse practice we do various drills to help us improve our offensive and defensive skills! We also do a lot of conditioning to stay in shape.
What kind of person is lacrosse looking for and what should potential members expect to learn?
Lacrosse is the perfect sport for people who love to run and have good coordination. However, we're non-cut so anyone who is willing to work hard and be dedicated would be a great addition to the team!
When/how often does lacrosse meet?
The girls team practices after school three times a week from 4-6 p.m. In addition we will have weekly games starting this Friday.
What is the environment like in lacrosse how do people interact with each other?
Like I said earlier, we have a really good team! As a group I think we all try to include one another and make sure everyone on the team feels welcome.
What's something that people may not know about girls lacrosse if they're not in it?
A lot of people think that any type of lacrosse is really violent, but girl's lacrosse is actually non-contact
How do you think that the team is doing this season?
Well, we haven't played any season games yet, but we have played awesome in all of our tournaments so far! I predict an awesome season for the team.
About the Writer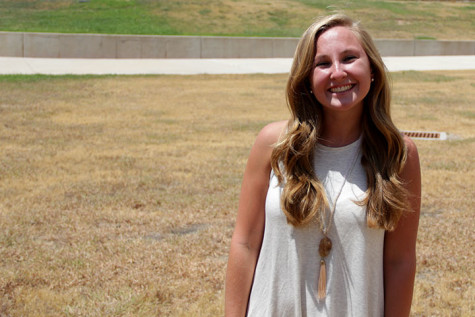 Kate Murphy, Newspaper President
Kate Murphy is a senior, she has been a writer of the Vandegrift Voice for three years. She is the current President for the Newspaper where she plans events and helps encourage her fellow students. Kate enjoys writing about sports and lifestyle articles, she enjoys writing about her fellow classmates and getting to know them. Go Vipers!