Club Spotlight: French Honor Society
Q: How long has French Honor Society been at Vandegrift?
A: 4 years
Q: What is your favorite part about French Honor Society?
A: Rewarding students who are passionate and motivated about French
Q: What do you do in French Honor Society?
A: Upperclassmen pin underclassmen at our Induction Ceremony and we sometimes are able to do community service.  We also promote the study of the French language in the community.
Q: What should potential members have to be in French Honor Society?
A: Students must have an A average in French and be in at least 2nd semester French 2 to be eligible.
Q: When/how often does French Honor Society meet?
A: We meet a few times a year.
Q: What is the environment like in French Honor Society?
A: Students have a great camaraderie and get excited about their recognition.
Q: What's something that people may not know about FHS if they're not in it?
A: Students can wear the official bleu-blanc-rouge (blue/white/red) cords at VHS graduation! French continues to rank as the #2 international business language other than English, second only to Mandarin Chinese.
About the Writer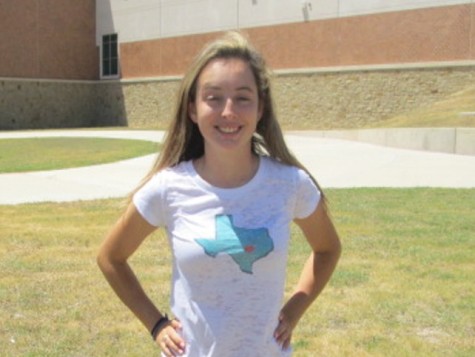 Sarah Davis, Sports Center
Sarah Davis is a senior at Vandegrift this year. She has been on the newspaper and yearbook staff since her sophomore year. She was also the Vandegrift I-reporter for Friday Night Fanstand. Sarah enjoys writing sports stories and is the sports center editor. Sarah wants to attend The University of Alabama and major in communications. Outside of school Sarah like to write, wake-board, and hang out with friends.