"Bye Bye" B lunch
This week, Vandegrift will be trying a new lunch system. The school will be saying goodbye to B lunch and cramming everyone who was previously in it into A and C lunch. Students and teachers reflect how they feel about the new change.
"I like it," senior Torie Hagan said. "I have a friend that didn't have anyone in her lunches and now she's excited to have a lot of friends to eat with."
Because of the new 8 minute passing periods this year, there wasn't enough time for B lunch as there were for the A and C lunches. The lunches will stay 30 minutes, but have 8 minute passing periods between each lunch, giving students a 46 minute block of time to get from your class, to lunch, to class again.
"B lunch interrupts the class schedule," assistant principal Mike Haase said. "if you ever have to take any type of test, B lunch would get in the way of that."
The new lunches will be in place at the beginning of the 2nd six weeks, meaning they have already begun, making it easier for students to get used to the new lunch schedule.
"I think getting rid of B lunch is a really great idea,"  junior Karson Sohrt said. "I can finally have lunch with all of my friends."
Although many students are excited about the new lunch changes, many students are worried that the lunches might be too long, not having enough space to enjoy lunch, and believe it may harder to get to and from classes with more people in the hallway.
"I feel like this is slightly concerning," senior Jack Rosenblatt said. "I feel like all of the other lunches will get really overpopulated and I don't think B lunches are a big problem now."
A vast majority of students are excited for the new lunch schedule, saying that it will be easier to get work done and now everyone will have more time to eat lunch.
"I try and get a lot of my homework done during lunch," senior Arymaan Dhawal said.  "Without having B lunch, it might let me get more of my work done with the little bit of extra time."
About the Writers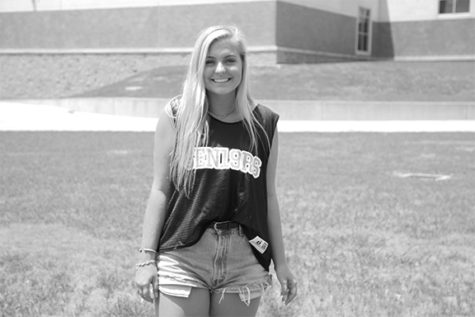 Hallie Locke, Social Media
Hallie is a senior at Vandegrift this year. This is her second year on the Vandegrift Voice staff. When she's not writing for the Voice, she loves hanging out with her friends or spending quality time with her family. She will be attending the University of Tennessee in Knoxville next fall.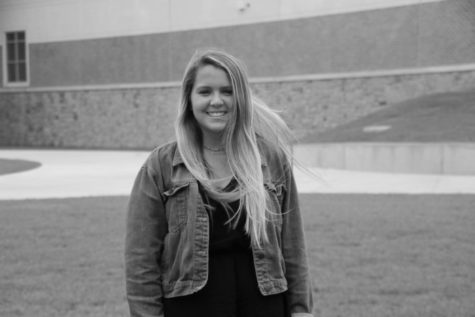 Lane Williard, Staff Reporter
Lane Williard is a junior and this is her second year writing for the Vandegrift Voice. In her free time, she enjoys photography, hanging out with friends, and exploring Austin. Lane has lived in Austin her whole life, and hopes to stay in state for college.