Bookmobile Promotes Overdrive E-book Service
An Overdrive demonstration truck or bookmobile will be parked at the tennis courts from 11 a.m.-5p.m. tomorrow for the use of both VHS and FPMS students. The bookmobile is a large truck equipped with TVs and is coming to schools all over the district to promote the new e-book service, Overdrive.
Students can download the Overdrive app onto their tablets and it will allow students download and check out the books they want to read onto their device of choice. After 14 days, the book will be automatically returned to the virtual library for someone else to check out.
Because Overdrive is going to be used by the entire district, the schools are still in the process of expanding the collection of books available on the app to accommodate the large population of students using the program. All students already have an account and can sign in with their school computer ID and password.
Overdrive is another program that is encouraging Vandegrift's BYOT (bring your own tablet) policy and should create efficiency and convenience for checking out books.
Zandra Lopez, VHS Librarian, fully supports this promotion of technology and hopes that students have more opportunities to check out books since the library isn't always open.
Students are also favoring the introduction of the Overdrive e-book program and the transition into a freer use of technology.
"It's nice to see teachers accepting technology at school instead of fighting it. It's an advancement in technology," sophomore Alicia Zhou said.
About the Writer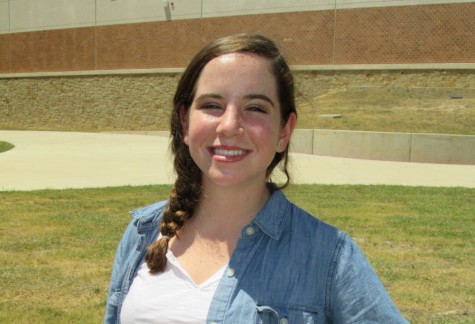 Kelly Rosenblatt, Editor in Chief
Kelly Rosenblatt has been on the Vandegrift Voice newspaper staff for three years and is the Editor-in-Chief of the 2014-2015 newspaper staff. Kelly Loves sharing her opinions and news about local events with her community. Kelly is a senior this year and is interested in a possible career in journalism. She strives to write stories about topics that are important to people her age and to the fellow members of the community.