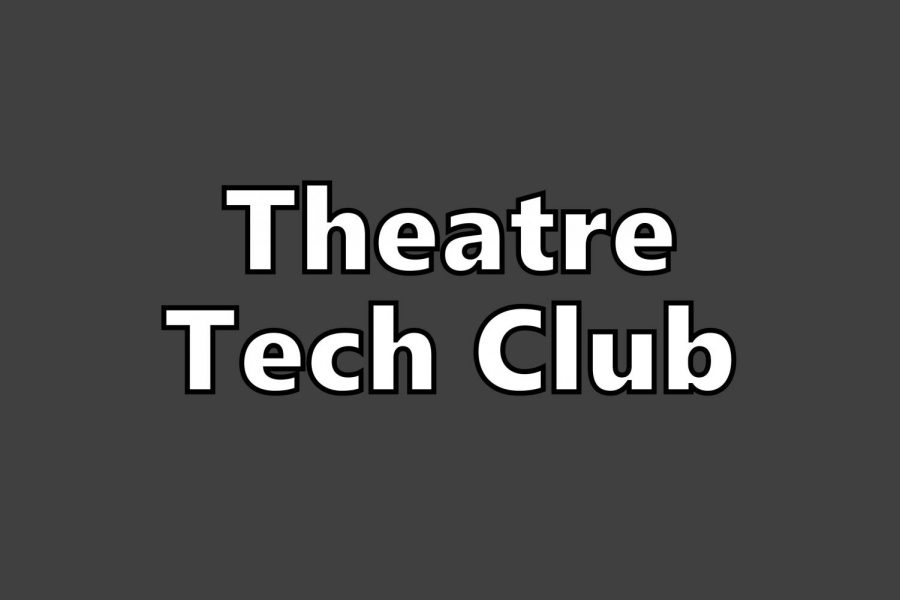 Theatre Tech Club
They spend the plays offstage, running lights and herding actors. With this club, they all feel like they are on center stage. 
Emma Alvarez-Roth started the theatre tech club last year as a way for students to learn more about the technical side of theatre. There was already a drama club, but now there's also a club centered around tech as well. 
"I knew that we had the drama club which was mainly for actors and we did a lot of improv games and things like that," president Alvarez-Roth said. "But I wanted to make something for tech students to have so that they could come if they were interested and learn about it."
The club meets twice a month to learn about different tech positions by playing games and doing activities related to that position. Secretary Claire Lawrence said when the 2020 class graduates, there will be a lack of stage managers, so this club helps underclassmen train to fill in positions that will be empty next year.
 "We really need to expand the amount of people interested in stage management, so our biggest goal this year is to train newbies and get them familiar with running a show," Lawrence said. "We are already training a few underclassmen and spreading the word about the opportunities available."
The club has impacted not only the members but the officers as well.
"I love going to tech club and learning new things alongside everyone else," treasurer Jeyashri Rameshbabu said. 
Club members and officers all have one thing in common: their passion for technical production. Lawrence invites anyone who wants to join the club to attend the next meeting.
"It may seem intimidating from the outside, but we are really all just nerds having a fun time in our natural habitat," Lawrence said. "Don't feel afraid to step out of your comfort zone and try something you've never done before or never thought you'd be able to do."