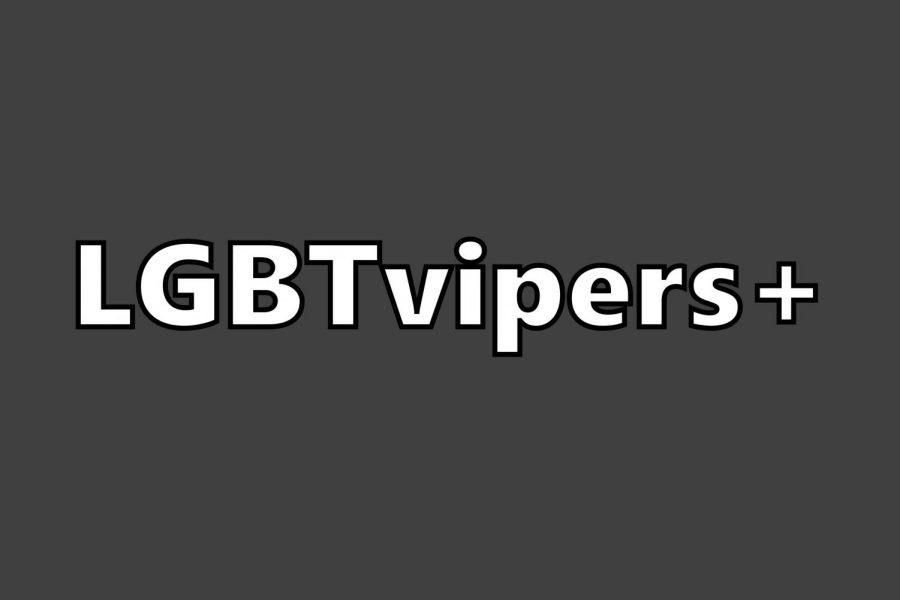 LGBTvipers+ Club
This club is adding a little rainbow to the Viper black and white. 
LGBTvipers+ is one of the newest additions to the collection of student-led clubs at school this year. The club is a place where anyone can have the freedom to express themselves in a safe space. 
"It is important that [students] have somewhere to go to that at least lets them be themselves for a certain amount of time," historian Mick Ditto said. "It's good to have that place be at school especially."
The club meets every Friday during PIT in history teacher Lisel Patteson's room. During these meetings, the club looks back on LGBT+ moments in history in order to pay homage to those who paved the way. They also choose one historical figure to be the LGBT person of the month.
"There is a lot of different historical [LGBT] people and it is important that people at the club know about them," Ditto said. "The LGBT person of the month could be anyone from Alan Turing, who was the inventor of the first computer, and also a gay man who was criminalized in Britain for homosexuality, to doctor James Barry, who was an amazing trans doctor in the 17th-18th centuries." 
Another aspect of these meetings is having a comfortable place to discuss issues one may be dealing with.
"People can look forward to a space that is very inclusive, one that will get to know them very well and with friends that they can rely on if they face any type of problem that is a result of not just LGBT troubles but any problem," president Aerynn Hendricks said.  
Most notably, the club is working towards breaking out from the norm of what a typical school GSA would be, starting with the name of the club. 
"We don't want to have a gay-straight alliance because we do not need straight people to align with, instead we want a safe space for LGBT people," Hendricks said. "Although, straight and cis people or any identifications are allowed."
In the future, the club plans to be more expansive and involved in the school to display how LGBT+ support is everywhere. 
"I hope [the club] will promote the LGBT+ community to the students and staff, so we can be the most LGBT+ recognizable school in LISD," Hendricks said.