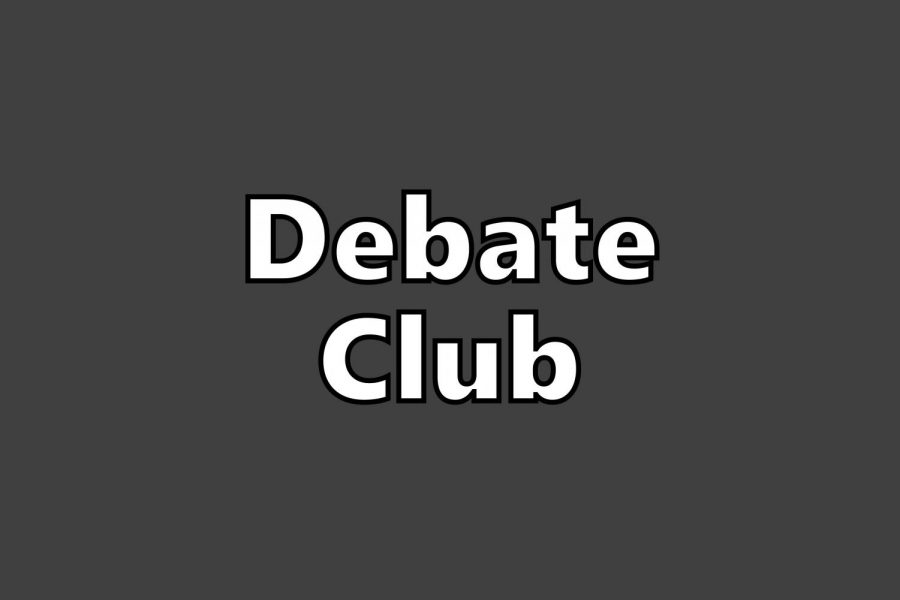 Debate Club
A few years ago the debate club had few active members, low funding and barely anyone competed at tournaments. Now, the club has more than triple the amount of members it did when it first started, many club officers and ranks at tournaments. 
"Debate club helps to encourage students to improve their public speaking skills, their debate skills, and create a community of people who can talk about politics, maturely," vice president Natalee Chu said.
Debate Club teaches students about debate and not only allows them to express their opinions, but aims to help students improve outside skills for their future careers.
"I was initially interested in joining debate club because I love arguing and the technical concepts of debate," member of debate club Julia Bohreer said. "I want to be a lawyer, so I feel this will help." 
Debate club is open for every student willing to commit, not just those in a debate class. Chu helps to train those who are not enrolled in a debate class.
"I help organize and get them prepared for the tournaments," Chu said. "I help everyone feel included in the club, [by getting] everyone together and [doing] some team building."
Those who do take debate classes will recognize club sponsor, debate teacher Spencer Roach. He has helped increase membership since becoming the club's sponsor.
"He's been really great with the team," Chu said. "He's really helped us excel at our tournaments."
The Debate Club is encouraging more members to join and is reaching out as much as they can to any interested students. Chu says that members need to attend club meetings on Fridays during PIT as well as tournaments.
"You have to be willing to put in an effort to improve your public speaking," Chu said. "You need to show that you're willing to make an effort."