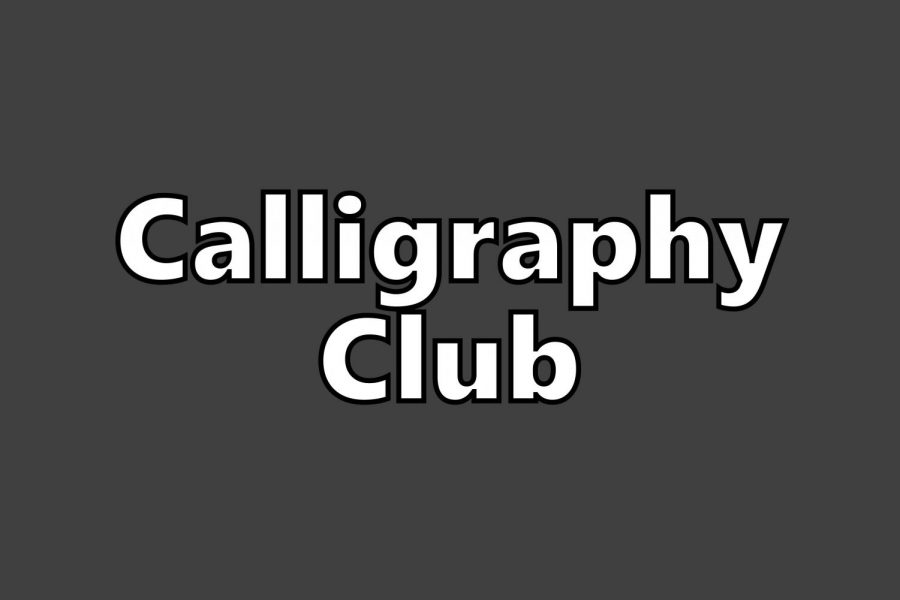 Calligraphy Club
Calligraphy club is adding much more to the VHS community than just people with better penmanship.
Sophomore Leigh Olsen created the calligraphy club this September after practicing calligraphy for a few years. She decided to make it after her friends expressed interest in a calligraphy club..
"A lot of times people don't get what they want out of a club," Olsen said. "We have an art club, but that wasn't really focused on calligraphy. A lot of people were really interested in calligraphy, so I made the club."
Club members can expect to learn calligraphy, but the club extends beyond calligraphy as well. They use their skills in service projects, like writing thank you notes for the staff. However, their biggest service project was in December when they collaborated with the choir.
"We [made] Christmas cards for Dell's Children's Hospital," calligraphy club and choir member Maile Youmans said. "The choir sang at the hospital and we brought the cards."
Members have had lessons about colors, different calligraphy styles, and lots of practice mastering what they've learned. In addition to the community service they do, members write letters to their friends and create cards. Olsen's club has inspired others to consider creating their own club.
"I would want to start my own club too," Youmans said. "I see Leigh creating something based on her passions, and I [know I] can do the same and find people with similar interests. We can all use our gifts and talents to help the community."