Debuting Dad Chair
Seniors perform for the first time with band
Video shot by Genevieve Betancourt and edited by Sam Galyen
Hang on for a minute...we're trying to find some more stories you might like.
The crowd softened as they heard senior Ethan Yndo's voice booming from the microphone as he did his best rendition of the classic football announcer's pregame introduction, "Ladies and gentlemen, please remove your hats for the singing of the National Anthem." With that, electric guitars rang from the amps on stage and the crowd started cheering.
Dad Chair, a beach rock band composed of four seniors – bass player and lead vocalist Anthony Monte, guitarist Sam Galyen, guitarist Jordan Jee and drummer Mick Smith – had their first performance at a friend's house in Volente on Nov. 3, a year after the band was formed.
"The first year of Dad Chair we probably met like four times," Galyen said. "Jordan and I would meet pretty frequently, but we couldn't make music without drums or bass because they're literally the backbone of music. But now that we've done our first show, it's more of a priority for all of us. We waited forever [to play] because we wanted to wait until we were ready."
The day of the show, they rehearsed at the house they were playing at for four hours before people would start showing up to see them play at 8:00 p.m.. The band didn't practice half the songs they played until that night. 
"I wasn't really nervous," Galyen said. "The first song we played, we had added the night before. The next two we added the day of. We even did an improvised interlude and our slow song, which we came up with a long time ago but hadn't played it in awhile and so Anthony just sang random stuff. We also had a song dedicated to [our friend] and that one was unfinished but we just freestyled it and it was really fun."
Unlike Galyen, Monte and Jee said they were a little nervous the day of. But Monte added that he didn't know a lot of the people in the crowd, which made it easier for him to perform and made his nerves go away. 
"I think that connecting with the people in the crowd is really awesome," Monte said. "It's a lot different than I thought it would be, being up there. I said a lot of things that I didn't really expect myself to say, but it was like an in the moment feeling. I said what felt right. But it was awesome seeing how everybody just connected and how the audience would just respond to us."
The band was originally started by Galyen and Jee once they started playing together after getting guitars early in their junior year. They then brought in Monte soon after and Smith earlier this year. Monte said being in a band has really shown him what he can do with other people and how fun working on music can be. 
"Everybody has their own role in the band," Monte said. "Mick is the dude who will kind of do anything, Sam is just really out there all the time, Jordan is kind of like that quiet man in the back but he has the best ideas ever, and I don't really know where I fit in there. Maybe I'm kind of a mix. I'm definitely not the front man, I'd say Sam takes on that role. I'm kind of like the child of the band."
Keep up with Dad Chair on Instagram for updates @dadchairatx

About the Writers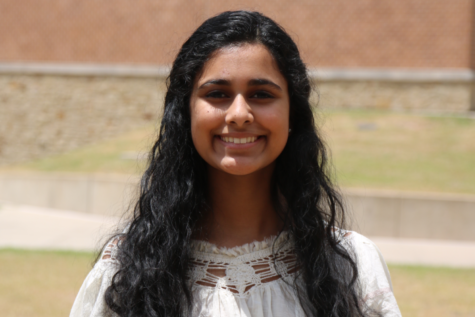 Harshita Avirneni, Spotlight Editor
Harshita Avirneni is a senior and this is her third year on the Vandegrift Voice staff. She joined newspaper because she wants to pursue a career in journalism. Harshita is also involved in UIL journalism, robotics and FCCLA.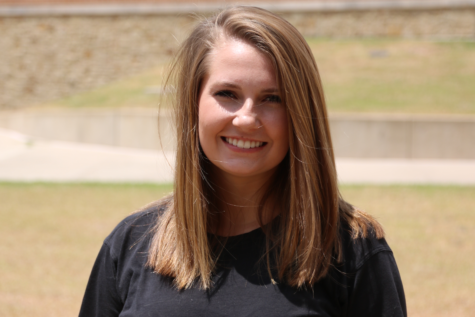 Codi Farmer, Staff Reporter
Codi Farmer is a senior and this is her second year on staff. She is also involved in PALS, DECA, UIL Academics and Rake the Lake. She loves music, reading and writing and can often be found playing with dogs.