Five Upcoming Movies You Don't Want to Miss
Hang on for a minute...we're trying to find some more stories you might like.
The box office is about to explode. 2017 is packed with highly anticipated movies, and the first wave is almost here. Below are just five of the movies that you do not want to skip.
Beauty and the Beast (March 17th)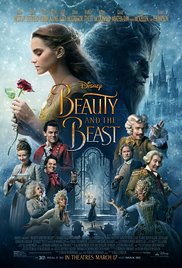 Probably the movie with the biggest buzz at the moment, Beauty and the Beast is the long-awaited retelling of one of Disney's most famous princesses. Emma Watson as Belle and Dan Stevens as the Beast are just the tip of the iceberg when it comes to the amazing cast. We can't wait to see a new twist on the "tale as old as time".
The Zookeeper's Wife (March 31st)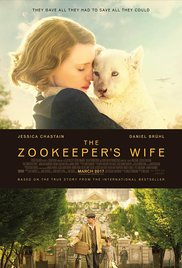 The Zookeeper's Wife is a true story from the year 1939. Set in Poland during WWII, the movie follows the courageous story of the Warsaw Zoo owners- the Zabinskis- and how they work against the Third Reich to save hundreds of lives. This film is certain to be both an educational and moving experience.
Gifted (April 12th)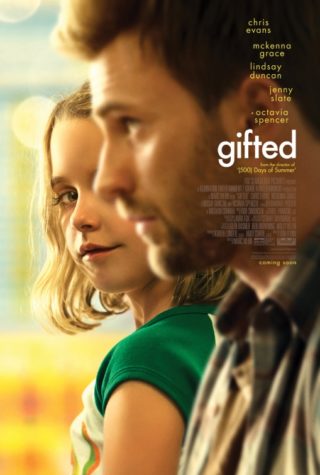 Chris Evans stars as single dad, Frank Adler in this movie drama. Frank is raising his niece, Mary, who just happens to be a child prodigy in mathematics. Unfortunately, Frank's mother believes that Mary's gift should be sharpened in a special school, rather than allowing her to have a normal childhood, like Frank wants. This family story is bound to be a tear-jerker, and Chris Evans' performance is no doubt fantastic.
Guardians of the Galaxy Volume 2 (May 5th)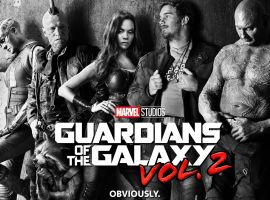 The second installment of Marvel's box office hit, Guardians of the Galaxy Volume 2 is an action-packed, humor-filled film following the adventures of Starlord, Gamora, Drax, Rocket, and new team member, Baby Groot. The first trailer has just been released and you can find it on YouTube.
Pirates of the Caribbean: Dead Men Tell No Tales (May 26th)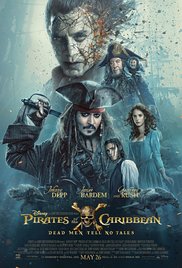 Dead Men Tell No Tales is still somewhat of a mystery. Only a very short teaser trailer has been released so far, and it's not clear how what has been revealed connects with the rest of the story. However, all fans of the previous four movies, and/or Johnny Depp, are going to want to mark their calendars.