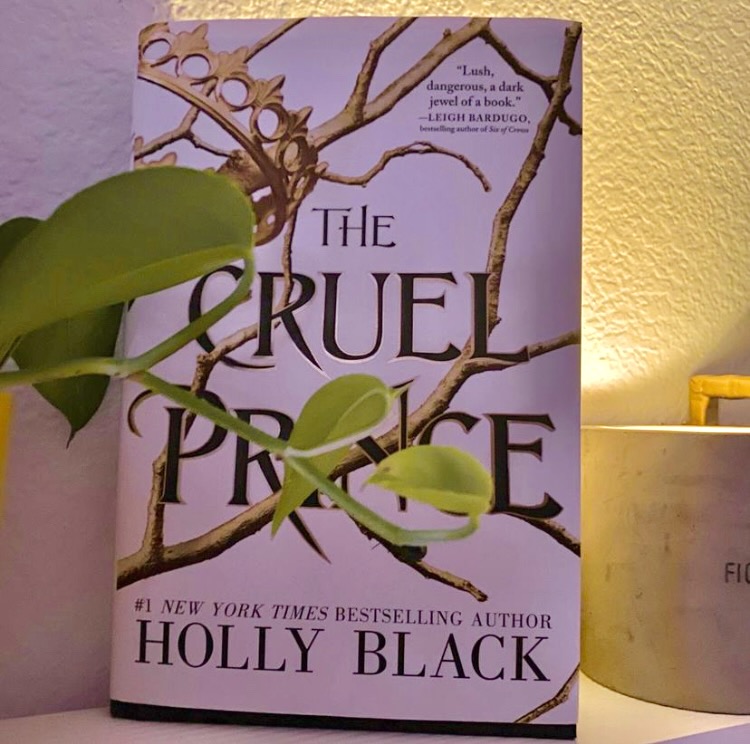 Yness Martinez
Jude is a human in a faerie world, and that's the least of her worries. Stolen from her New England home by her parent's murderer at a young age, Jude, her twin sister Taryn and their eldest half sister Vivienne . Their captor-turned adoptive-father is actually Vivienne's real father, though the twins were born and raised in the human world. They spend the rest of their childhood growing up in the Kingdom of Elfhame, mystical islands just off the coast of the human world. Jude and her sisters are educated and raised in the ways of Faerie as Jude dreams of becoming truly accepted in their world. Though the frequent taunting by the youngest royal, Prince Cardan, makes that difficult. 
This being my first Holly Black book, I had to start with the famous "Cruel Prince," written in 2018. Being what some may call an avid reader, it was unpleasant to have this book haunt my feed and TBR [to be read] list every other day for the past year or so. I mainly put it off for one specific reason: I was scared of the animalistic love interest. Though I have nothing against those that find tails appealing, I simply do not find them alluring. My only question was why? That question was never really answered either. The inconsistency in the mentions of Cardan's tail caught me by surprise every 75 pages or so, so I like to pretend it doesn't exist.
To be fair, I was interested in the plot line path, especially the cliffhanger (wink, wink). However, the pacing was a bit off. The captivation was infrequent and short at best. At times I found myself bored and half tempted to burn the thing, then ten pages later I was reading while cleaning dishes. It was both infuriating and entertaining; I never knew what was going to happen. 
Regarding the main protagonist, Jude, I wasn't as interested in her as much as I was interested in her relationship with her adoptive father. The complexity in their relationship was intriguing. Black perfectly expressed the situation of a love-hate relationship between them as the plot thickened, causing the familial bonds to strain, and yet the father daughter love remained. It really got me thinking about what it would take to stop a parent's unconditional love, but perhaps it just depends on what each side is able to overcome. 
After weighing my review options, I settled on a solid ⅗ stars. The points lost are due to things like pacing, world building and the tail situation. It was definitely something I haven't read before, but semi-plain at the same time. Holly Black shocks, confuses and terrifies in her bestseller fantasy novel "The Cruel Prince." Give it a chance to see what I mean.