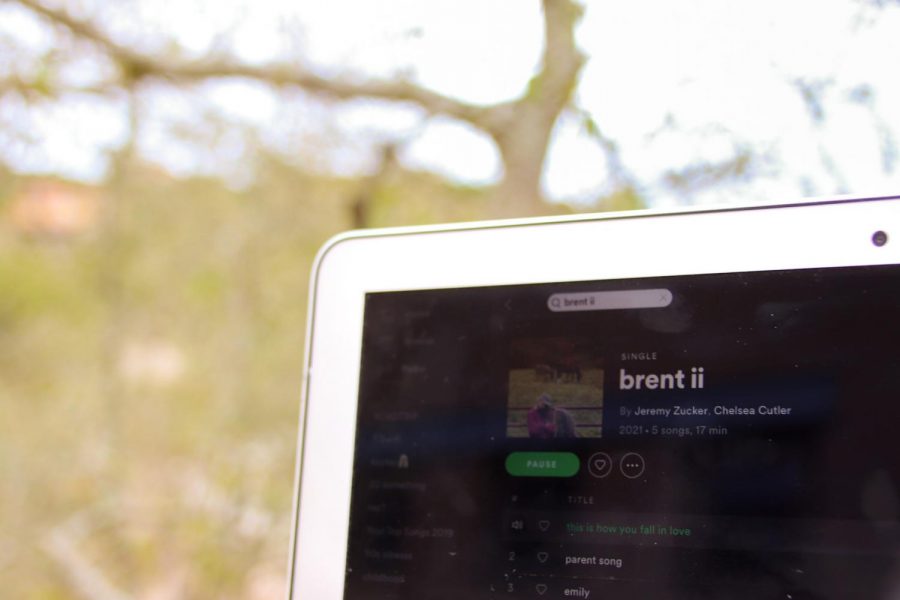 'This is how you fall in love' with 'brent ii'
'Brent ii' track-by-track album review
When artists Chelsea Cutler and Jeremy Zucker announced that after the smashing success of their emotional and hard-hitting co-authored album "brent," the pair decided to release a sequel I just about screamed. On Friday night at 11, "brent ii" dropped on streaming platforms everywhere and immediately the tears started flowing and I decided to dive right into unpacking the emotional content and beautiful songwriting. 
this is how you fall in love:
This track was pre-released and I've already overplayed it, and yet its magical, drifting lyrics still hold so much power over me. It's definitely my favorite track on the EP. Like its title, this song is a gentle melody about that slow burn, gentle type of falling in love with your best friend. My favorite line "this is how you fall in love, let go and I'll hold you up" encompasses this feeling perfectly and establishes "brent ii" as an EP about love, rather than the quiet anguish reflected in "brent."
parent song:
Another love story, "parent song" is about a long distance love affair between two young people and the power in missing someone and walking down their relationship's memory lane. Once again, Zucker and Cutler's voices blend beautifully to tell the story, as if the pair was made to be the perfect artistic duo. Their layered vocals and the explosive sounds of the chorus create an epic feeling that makes you want to turn up the volume as high as it will go, a feeling I've always found in their music.
emily:
"Emily" tells the story of an epic, toxic love; two people caught between everything and nothing.The music reflects this too, going from soft, gentle background music to a full-fledged ballad. This track definitely harks back to "brent" and fades out with a gentleness as the pair repeat "Emily" over and over until you can barely hear the music anymore.
brooklyn boy:
This track is sung solely by Zucker. A light piano melody introduces Zucker's voice and he precedes to weave a tale of depression and loving someone. In a move he and Cutler have used before, they layered altered tracks of someone speaking some of the song's lines in the background between verses, a unique trademark that makes their music stand out and that, personally, I love. Not to mention, Zucker pulls out all the stops for the final chorus of this track, where the music is released in a tidal wave of sound and emotion. This track is painful, but the kind of pain that makes you really listen to the artist behind the lyrics.
the stars:
"The stars" is dominated by Cutler, who tells the story of star crossed lovers; of staying in a relationship even though it hurts "'cause the stars said so." It's a stunning look at the constraints of love and how being too close isn't always a good thing. A lilting piano melody cradles her lyrics, alongside a light drum beat and by the second verse I'm already weaving to the music from my seat.
Overall, I'm obsessed with this songwriting duo again. I advise turning up the volume and going for a night drive and getting lost in their beautifully powerful lyrics and entrancing music. Even though there are only five tracks, you'll find yourself hitting replay just to live the feeling of "brent ii" all over again.