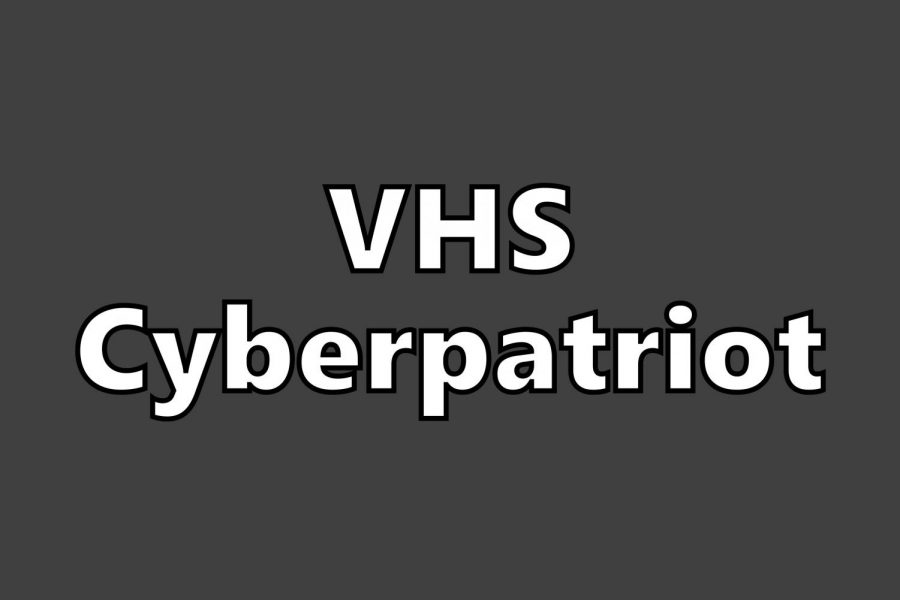 VHS CyberPatriot
Six hours. Five rounds. Four tasks. Three days of nation-wide competition. One softwares. And one broken operating system crawling with bugs.
VHS CyberPatriot is a club that's members study and practice cybersecurity.They compete in competitions and have made it to Platinum Regional Rounds and Platinum State Rounds in past years. This year's nation-wide, annual CyberPatriot competition is underway, and Round 2 of the process is to take place in mid-November.
"It's not just a typical club where you go in and talk about things," Vice President Anthony Monte said. "There's a competition element to it. Being able to compete and learn more things about cybersecurity is the interesting part and why I want to keep doing it and make the club bigger and better."
VHS CyberPatriot meets every Friday after school from 4 to 5:30 p.m. in co-sponsor Tamany Wendel's room. They spend time with their teams discussing strategies for solving vulnerabilities quicker within the two operating systems, Windows and Linux.
"It's just a bunch of nerdy people who like to hang out together," Monte said. "It's a pretty cool community, and you can actually learn a lot really quickly, even if you're new."
The CyberPatriot competition requires club members to complete four different tasks in six hours. The teams must go through a broken operating system to find and fix as many bugs and security issues as possible in the time frame.
"My favorite part about being in the club is that I love how nonchalant the competitions are," President Cade Cuddy said. "It's not intense, but it's not lazy. I just like that environment: you're getting things done, but it's not a lot of pressure."
Monte and Cuddy plan to make more of an effort to advertise the club by doing things such as speaking to teachers about the club, so they can promote the club to their students and help grow it in the future.
"I would encourage the Vandegrift student body, even if they don't know much about computers but want to, to just join and try it out," Cuddy said. "That's what I did sophomore year, and I didn't really have a passion for computers then. It opens your eyes when you try something new."