Vipers win senior night game
Boys varsity basketball had a nail-biting game against Lake Travis that was played on February 14.
"I definitely had a lot of nerves with it being my last home game and the fact that we had to win to keep playing," senior Ryan Boles said. "But I think they helped me and gave me adrenaline."
The Vipers have been playing with must win mentality. They needed to win their last five games of the season to advance to the district playoffs, and they have won the last four games.
"Our last four games have essentially been must-win games," junior Justin Moore said. "So we're pretty good under pressure."
Throughout the game, the score was consistently within a 10-point range. The lead changed constantly throughout the game.
"I was pretty nervous at the start of the game, but I feel like it really helped me to stay alert and ready on the court," senior Morris Aranda said.
The Vipers ensured the win with a go-ahead 3-point shot made by Boles with 6.3 seconds left in the game.  
"It felt really good," Boles said. "I was just really excited that I was able to hit the shot to help my team win."
For some of the players, it was their last home game. The student section had a full crowd cheering on the team, making it a memorable game for the seniors.
"Coach Ellis always gives us a little pep talk before the game, but we were especially motivated to play for the seniors on senior night." Moore said.
Vandegrift plays against Leander tonight at Rouse High School. If they win, they clinch a spot in the district playoffs.
"We have to play Leander tonight to see if we are officially in the playoffs," Aranda said. "I feel like playoffs will go very well once we are hopefully in."
About the Writers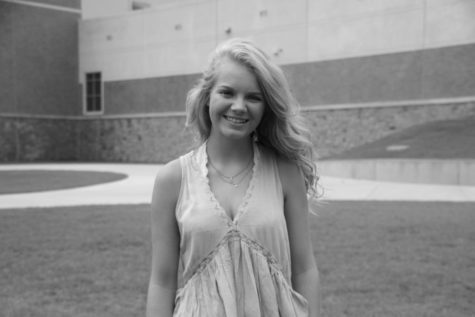 Blakely Dimiero, Staff Reporter
Blakely is a junior and this year is her second year on the newspaper staff. She loves to be taking pictures and out with her friends. She owns her own online blog and photography website. She is also involved in yearbook. She loves to workout and try fun new things to do.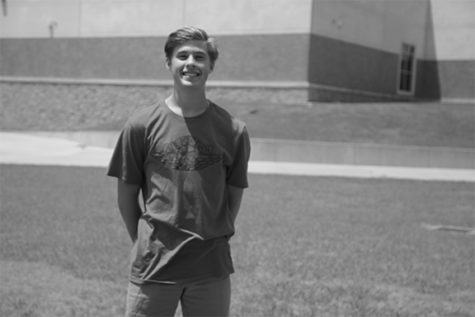 Peyton Klam, Staff Reporter
Peyton Klam is a senior and this is his third year as a staff reporter. He enjoys reading and binge watching tv shows. He also plays baseball for Vandegrift.