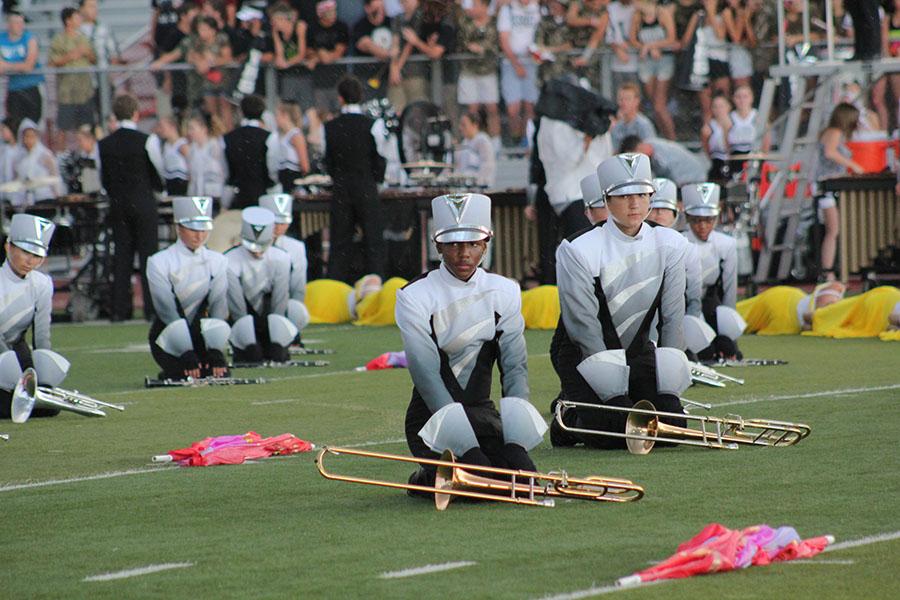 Alaina Galasso
The 4A State Champion Marching Band and Vision Dance Company have been working diligently on their new show, The Joy of Life, since July. After performing the show twice now in front of the Friday night football game's crowds, the band is ready for their first two competitions on Sept. 20 and 27.
"I feel like being on the state champion team will help us be ready for the upcoming competitions," junior and Vision Dance Company member Ashley Butz said.
First up on Sept. 20 is the Dripping Springs Drumline Contest. It will be a long day for those in drumline as the competition is all day and takes place at the Dripping Springs ISD Tigers Stadium. The drumline is the current reigning champs of this contest, as they won the Grand Champion of 4A last year.
"I'm excited to compete again," junior and drumline member Hannah Parrot said. "We are ready to defend our title of Grand Champion."
The Bands of America Regional Championship is on Sept. 27. Last year the band took home fourth place overall with the first in class 3A, Outstanding Music Performance and Outstanding General Effect. This year the band performs at 10:15 a.m. at Kelly Reeves Stadium. The finals will begin at 7:45 p.m. after the preliminary results have been announced.
"If we stay on the track of improving we are on now then it will be a great contest season," senior band member Taylor Gaskins said.