Prom is a memory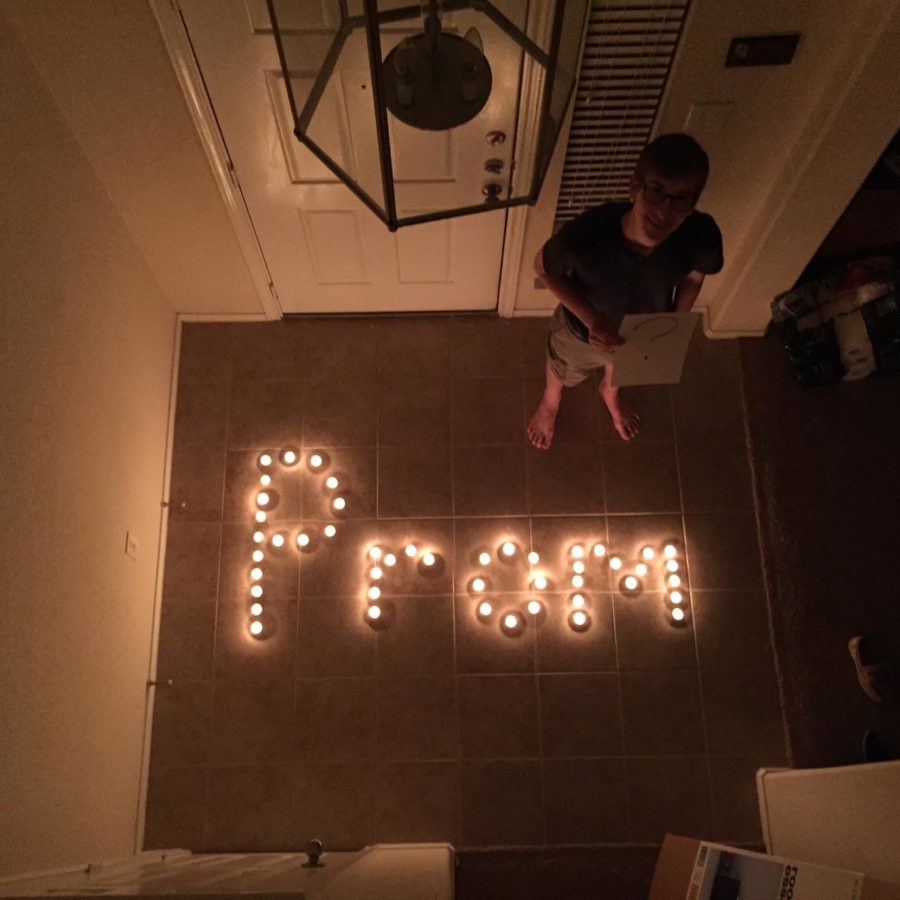 Prom is famous for being a magical night for high school girls. Movies, TV and even music glorify the night to be one of the best nights of any junior or senior's high school career. It is meant to make students feel special, and it has become one of the most celebrated nights throughout the U.S. and Canada. Prom only comes around twice in high school and with May 14 rapidly approaching, girls are scrambling to get everything together to preserve the tradition of a perfect evening.
Prom is an important rite of passage for high school students and something that everyone should get to experience.
Prom is glorified almost everywhere and is something that kids, young girls especially, look forward to for years. Some girls will start planning their ideal prom in elementary school, and if they have older siblings they will see it firsthand. Many schools do everything they can to cater to a perfect night by securing a venue, getting a band or DJ to play and holding prom royalty elections. It was created to give upperclassmen a last hurrah—an evening that every girl can look back on fondly.
Prom is usually the most formal event in high school, and most of the excitement comes from dressing up in fancy dresses and suits, but pre-prom celebrations can be just as fun as the dance itself. For instance, "Promposals," which are exactly what they sound like, can take place up more than a month advance from prom. They often include a witty saying, candy, teddy bears, or some type of grand romantic gesture. Some are very elaborately planned, and some are very simple. The excitement of prom doesn't just last for one night: the hype can last more than a month before the celebration.
However fun the idea of prom may be, it can get a little pricey. Tickets alone this year will cost $65 dollars per person, dresses are usually more than $100, and buying or renting a tux will cost upwards of $300, and additional costs like limos, dinner, salons and accessories can add up quickly. Despite all of these growing costs, there are ways to avoid spending big bucks. Renting tuxes and dresses can cut costs by more than half on average, and sometimes by three, which leaves more room for dinner. Goodwill is known to sell bargains on shoes, shirts and accessories, and often times it is more fun to drive to prom with friends. Almost all costs can be avoided at full price, making for a more enjoyable prom experience, and by putting some cash back into pockets.
Prom is meant to be an unforgettable night to look back on, even though it can end up costing a pretty penny. However, it is something that everyone who wants to experience it should have the opportunity. This year, prom will be held at the Westin at the Domain and it starts at 8 p.m. Tickets can be purchased on the VHS webstore for $65 dollars each and no tickets will be sold at the door.
About the Writer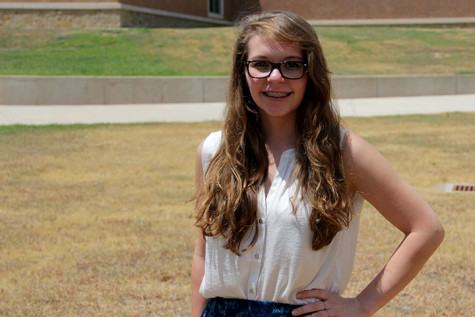 Laura Figi, Web Editor in Chief
Laura Figi (though commonly referred to just as "Figi") is the Web Editor-in-Chief for the 2015-2016 year. She enjoys writing and competing in UIL for the journalism team. Laura is Historian of the French National Honors Society, and a member of French Club and Philosophy Club. Outside of school Laura enjoys playing ukulele, singing, taking pictures of bands and downtown Austin, and playing video games. Laura plans to go to college in-state and study newspaper/broadcast journalism, photography and French.
View 1 Comment
Prom is a thing of the past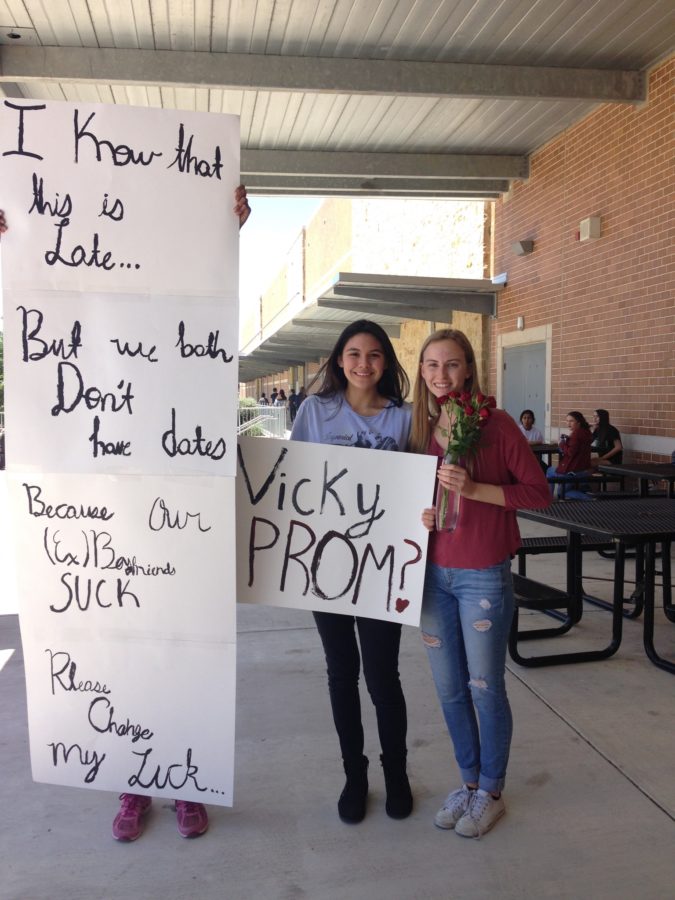 Prom is a huge part of high school culture, being the highlight of some student's lives. Prom  is said to originate from the idea of higher society debutante balls. Prom was not documented into high school yearbooks until 1930s-1940s, but the earliest recording of a prom was in the late 1800's. Prom should not be made into a big deal because it is just an over glorified version of a middle school dance.
Prom is a overdone event that should not be so glorified because it is too expensive for what students and families can afford and typically is not as fun as they are portrayed up to be.
The total cost of prom can get very expensive very quickly. The average American family can spend up to $919 depending on their financial situation according to Visa Inc.. Prom dresses can average to $100-700 and renting a tux can be $100-600. You may be able to rent a tux, but renting a prom dress is a not common service girls have access to. Girls spend way too much money on a dress that they will only wear once. Paying for prom itself can add a lot the number too. Prom tickets can range from free to $100, depending on the venue and the school. Other than the dress and the ticket a bunch of other small factors play into this day. Jewelry, shoes, makeup, dinner, transportation,  etc. all just add to the very expensive "magical" night.
According to every Disney movie that featured a prom, you will meet the man of your dreams and fall in love. Your date will be your Prince Charming and this is the Cinderella fantasy you've been hoping for since you were a little girl. Prom is talked about for months and if it does not live up to the hype you could be left very disappointed. What if you don't get a date, or worse what if your date is flaky. Your dinner could not be worth the money you paid, your hair could be ruined or the actual dance could be just a few kids scattered on the dance floor.
A solution to stop the over-hype of prom and to make it less expensive is to have it at a less elegant venue, which would bring down the hype and the cost of the whole night.
Even though the school offers two less expensive dances, anyone can attend those dances, which downplays the dances. The spirit of these other two dances is not as intense as the prom spirit. It is too expensive of an event that could put too much stress on families or students. As much as prom is talked about it is a strong belief of mine that it is not worth your time.
About the Writer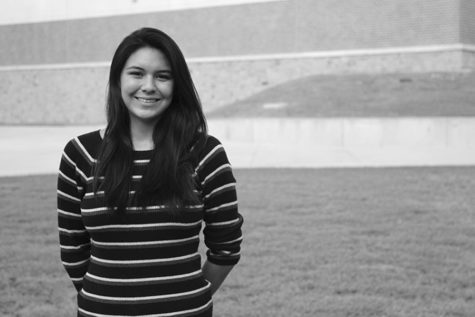 Sophia Alaniz, Web Editor
Sophia Alaniz is a senior and the web editor of the Vandegrift Voice. Sophia is also involved in the theatre department and has filled the roles of stage manager and assistant stage manager. Sophia is also the lead expeditor at the Black Walnut Cafe and this November will be her one year anniversary with the company.
Leave a Comment