Tennis takes on Westlake
With teammates chanting, cameras clicking, and tennis ball fuzz in the air, the pressure was on for the tennis team. The energy in the crowd and on the courts kept every player in it till the end. 
On Sept. 29, varsity played a home match against the Westlake tennis team. The players took to the courts, starting out with a doubles score of 6-1 and a final score of 12-7, with Westlake in the lead. 
"I worked really hard to get to the level I am at now," sophomore Brooke Childress said. "It's honestly just nice to see what I've achieved so far. I'm also pretty happy to see it pay off on the court and to help my team improve too."
During the fall season tennis becomes the most competitive, bringing the whole team together to fight for a win. Both individual and team players are there to play, like junior Sam Houshmand who plays doubles with her partner sophomore Grace Cawley.
"I enjoy playing doubles a lot," Houshmand said. "Especially when I play with my partner we work so well together. We're both genuinely so happy when we're out there playing our hardest. It just makes the match so much more enjoyable."
This year the tennis team has added many new faces, ranging from freshmen up to seniors. One of these new players is freshman Emerson Hammes, who has expressed happiness for making the team and the excitement of meeting the other players. 
"I came onto the team with a couple of my friends," Hammes said. "But the best part was meeting other people who I bonded with quickly. It's always a good feeling to create new friendships, especially when we all love the same sport. I'm looking forward to spending the rest of the year with my teammates and sharing both losses and wins with them." 
In addition to a new team, the Vipers welcomed a new coach to the family. The new coach, Garett Peckar, let his team know that he was proud of them and the effort they put in, despite the loss. Peckar motivated the team to move forward and attempt to focus on what they've learned to prepare for their next tournament, and hopefully bring home a win. 
"I really like Coach Peckar," Hammes said. "I didn't know too much about him at first but I l got to get to know him later on during practices and tournaments and he's an awesome coach."
Hammes finished the day with a win for her team, ending her singles match with a score of 8-2 in a pro-set, which means players play a single set of eight games.
"I was nervous at first since I was one of the last people put on the court," Hammes said. "I went into the match with confidence though and I played my best. Even though our team lost, I was proud of us and I hope we have a comeback next time we play them." 
About the Writer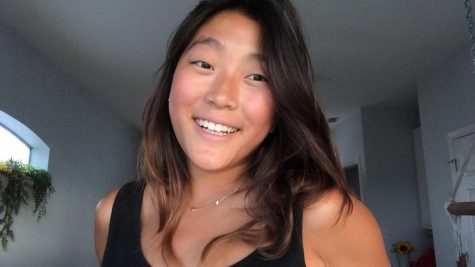 Claire Janson, Staff Reporter
I am a junior this year and this is my first year on newspaper. I play tennis for Vandegrift too. I joined newspaper to understand more about journalism and to learn from my peers as well. In my free time I'm playing tennis, working, swimming, running, or hiking. I enjoy the outdoors and I love exploring new places.