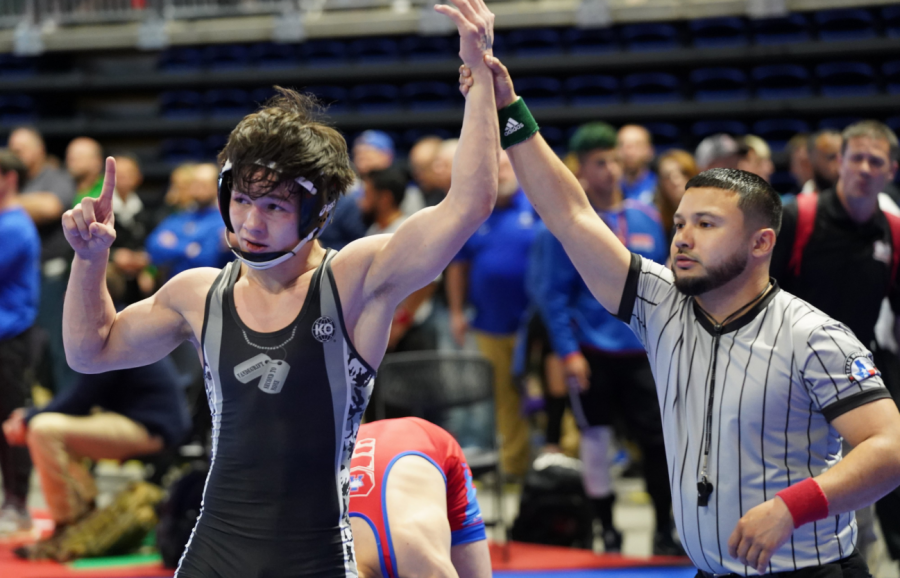 Texas UIL Twitter Page
Senior Luke Sloan won the UIL State Wrestling Championship in the 6A-138 pound weight class Feb. 22 at the Berry Center in Houston. Luke now holds not only the school record, but also the record for all of Central Texas with a total of 204 wins throughout his four years of wrestling.
"It's just about going out there and executing well," Luke said. "I've been working toward it for a long time now. It was awesome closing it out this year. It felt good."
Luke went to the final round after winning semi-finals in a double overtime round against DeShawn Cosby, an athlete from Clemons High School, who he's known for a while through past tournaments.
"I actually had a tougher semi-final match than my finals match," Luke said. "[After winning], I went over to hug my family and they were all super excited for me. My mom was crying, as moms do. I was extremely happy."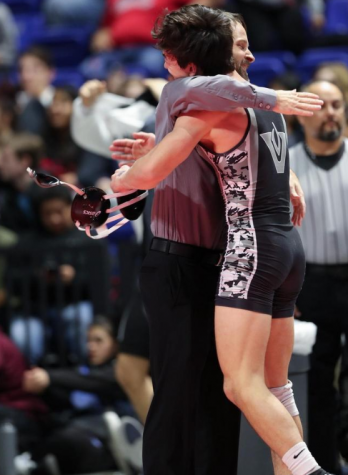 Head wrestling coach Paul Muck said five or six of his athletes have previously won state championships. 
"It always feels like the first time," Muck said. "Luke has put in so much extra work over the years and doing stuff outside of school. He's done everything he could to get to this point, which makes it extra special that he's accomplished this. I was going to be really broken hearted for him if he didn't [win], so it's a relief."
The top 16 wrestlers from each weight class advanced to state after several other tournaments and duels. Luke said his team practiced every day after school for two hours to try and make it as far as the state championship.
"We work extremely hard after school," he said. "Coach Muck does a really good job at pushing us every single day. [When I won] he was extremely happy for me."
Luke started wrestling young after his dad placed him on a team in elementary school. 
"I have been wrestling for a really long time," he said. "I don't remember much, just that I was having a lot of fun. My favorite part has to be that no matter who you are or what kind of attributes you have, if you work hard enough, you're going to be good at it."