Senior narrows down top 5 schools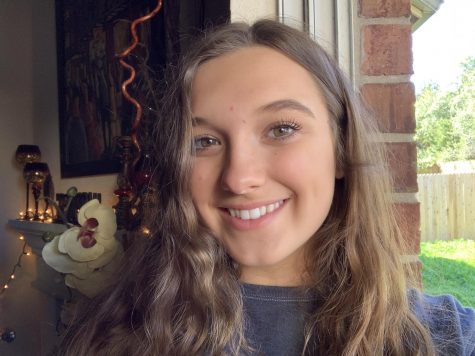 More stories from Kyra Bachick
The squeak of the shoes and the scream of the crowd gets him amped up. It's his last year of high school basketball. All he can hear is his coach calling plays as he runs down the court to get a three pointer. 
Senior Greg Brown is currently deciding which school to play college basketball at. He is entertaining offers from University of Texas, University of Memphis, University of North Carolina, Auburn University and University of Kentucky. 
"I think those schools will be the best fit for me as a player and a person, like after college just to live there," Greg said. "I just think about all those possibilities and what would be the best for me."
Greg said both coaches and location draw him to these schools. He feels it is important to connect with people on the campus.
"Coaches and the relationships I have with them, and definitely the school [are important factors]," Greg said. "I have to stay there and be a student. Plus the relationship with the team, I have to see them everyday and play with them."
Greg has officially visited UT and UNC, and he has met several current and former players on both of those teams. Greg also went to UNC to tour the campus and meet with the coaches. 
"It was the first time for talking to the coaches, to get to know the history and to meet up," Greg said. "[To] tell me what they want me to do there and what I can bring to the table."
Even through the recruiting process is stressful, it has its perks. 
"I would say [my favorite part is] meeting new people, like Mike Miller and Penny Hardaway, they are some NBA greats," Greg said. "They won a couple rings, with the best player in the world Lebron James. Also [I like] meeting the players because you can see their take of being a collegiate player and NBA player. You can learn a lot from them."
Greg is ranked the number one basketball player in the state and the fifth basketball player in the country. Varsity basketball coach Cliff Ellis said he expects Greg to be an NBA lottery pick in the next two years.
"Greg doesn't need my help in the recruitment process," varsity basketball coach Cliff Ellis said. "Greg's ability speaks way louder than I can. The sky's the limit for Greg when it comes to basketball. There is nothing he can't do with a basketball in his hands. To be his size with his athleticism, it really isn't fair."
His first game of his senior year, a scrimmage in San Marcos, isn't until Nov. 9th, but Greg is already doing what he can to prepare himself to be a college athlete. He is mainly focusing on getting stronger and playing faster. 
"In high school we play a lot slower than what they do in college," Greg said. "I'm just trying to get stronger in the weight room and help my team play a little faster so we can beat teams off of college tempo."
Greg's dad, uncle and coach have all been his biggest supporters during the recruiting process. He said that he can turn to his dad for advice because he has already been through the college recruiting process.
"Sometimes it's overwhelming for me because I'm a senior right now, and I'm leaving next year," Greg said. "My dad just tells me 'you're gonna make a great decision wherever you go.'" 
About the Writer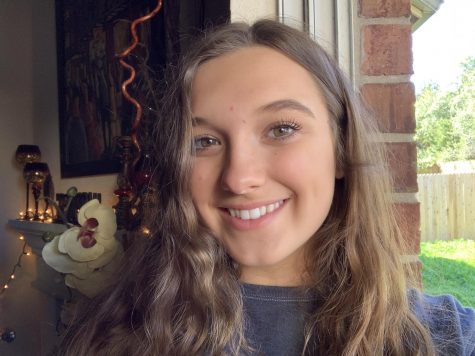 Kyra Bachick, Managing Editor
Kyra Bachick is a senior at Vandegrift and this is her second year on the newspaper staff. Kyra has been in photojournalism and journalism and is now on the yearbook and newspaper staff. Kyra wants to focus more on her writing career and make the most of her last year. In her free time she enjoys taking long drives with the music loud.