Boys Basketball Over Winter Break
Friday before winter break Vandegrift will host a basketball game against Mcneil at 7p.m, leading into the athlete's small rest, before getting back into the daily routine of the remaining season games.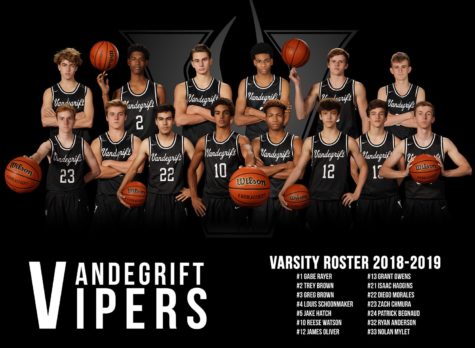 "Absolutely [we practice outside of regular practice]," senior Reese Watson said. "[We do] a lot of other little workout stuff and then we go lift weights and then you still go play basketball. It's just a daily grind."
The boys have an option to continue a recommended practice after their game this friday on the 21, but do not have to continue mandatory practice until Dec. 27, before heading to Round Rock to play against Westwood on January 2 and beginning the Holiday Tournament Dec. 28-29 .
"[I'm] definitely [looking forward to] a break from practice," junior Jake Hatch said. "I think we all just need the rest for both our bodies and mentally."
The team spends every school morning together, yet they never seem to get tired of eachother. Hatch has said that during the team practices, they spend time to help one another focus on turnovers, a play that the team has pointed out needs to work on and limit. Working on a weakness for the team is what pulls them together and makes "five like one" as Hatch said. For Reese Watson, the team's unity is what makes them feel like they are a family.
"We're just like a family, as any other team should be," Watson said. "We love, love each other to death and would do anything for each other."
The team is currently 6-11 (0-4) in their district placement so far, and head Coach Cliff Ellis is hoping that the tournament this friday will speed up the adjustment period after suffering injuries from key players. Passion for basketball is what keeps the boys motivated throughout the season, and with four games taking place during their upcoming tournament on Dec. 28, motivation will be what pushes them through the winter break district games.
"We suffered a few injuries to key players and have struggled in their absence," head coach  Cliff Ellis said. "The team is working hard and retooling to better fit our personnel, but there is always an adjustment period. Luckily with a nine team district we play 16 district games, so we have time to catch up when we get healthy after the break."
About the Writer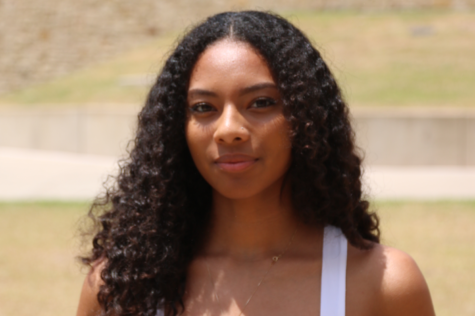 Delilah Woods, Staff Reporter
Delilah Woods is a senior at Vandegrift, and this is her second year on the newspaper staff as a writer. She runs on the cross country team. In my free time I enjoy being with my friends and family, going on outdoor trails to run, writing and spending time with my dog Koda.