Girls varsity basketball loses to Cedar Ridge 53-44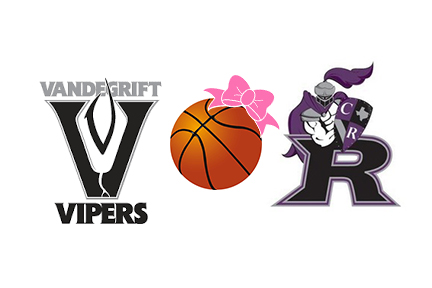 The girls varsity basketball team put up a tough fight throughout the game but came up short as they lost to Cedar Ridge 53-44 on Nov. 28.
"I'm not that disappointed," head coach Jonathan Jones said. "Cedar Ridge is one of the better teams in the state and they have some great basketball players, they're great athletes and they play a style that we don't see very often."
Although the girls lost, they had some fight in them and competed at a high level.
"We were down 10-1 early and we came back and we were down one at the end of the first quarter and down one at halftime," Jones said. "We were down a little bit in the third quarter but we fought back, made it a game at the end so I was really proud of them."
To help the girls prepare for Cedar Ridge, they brought in the freshman boys team to practice with them.
"They simulated some of the pressure that Cedar Ridge was going to give us," Jones said. "They did a really good job and it helped us a lot."
Some strengths of the girls were having a lot of fight in them and rebounding.
"When they were down 10-1, they didn't give up, they kept fighting and got themselves back in the game," Jones said. "We rebounded well, considering the girls were a lot smaller than they were and they kept on fighting."
A weaknesses was dealing with the pressure that Cedar Ridge gave the girls when bringing the ball in.
"The pressure was so tight and they were pretty quick," junior Zoe Gilbert said.
One thing the girls can improve on is controlling the pace of the game.
"We need to play our game and not being afraid to go score," junior Autumn Howell said.
In the game, Howell contributed by shooting the ball a lot.
"I was happy with my shots," Howell said. "They were falling that game."
The girls played Killeen on Nov. 30 in the Jack Frost Tournament and won 42-32. The game against Cedar Ridge helped the girls as Killeen had similar athletes to Cedar Ridge.
"Being able to have that experience and knowing that we can play against girls that are quicker and stronger than us, gives us the confidence to do this," Jones said. "Also the experience, we've done it before and we can do this so it really helped."
The girls next game is against Hays at home this Friday.
About the Writer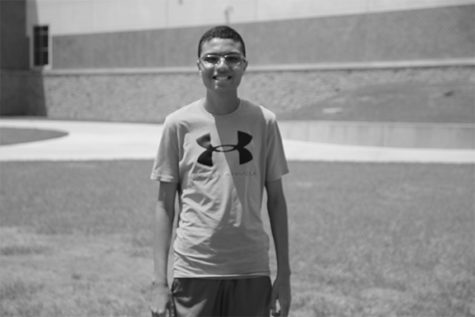 Justin Jalomo, Sports Reporter
Justin Jalomo is a senior and this is his third year on the newspaper staff. He is involved in band and the A/V department at Vandegrift. During his free time he likes to watch TV, play video games and play sports.