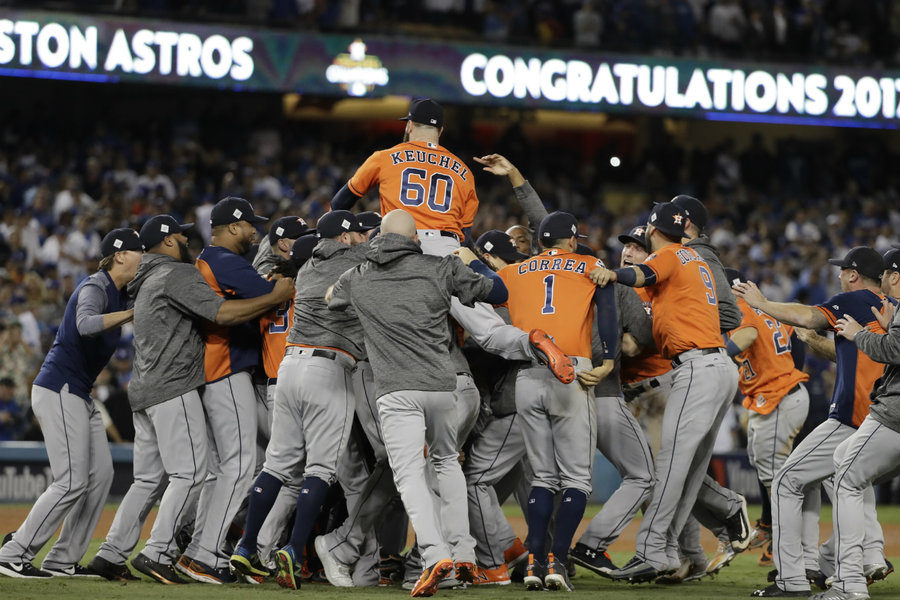 The Major League Baseball 2017 World Series was anything but ordinary. There were more home runs hit this year than any other year.
"The amount of home runs electrified the game," senior Vince Zambito said. "I wish I was the batboy so I could hear the crack of the bat and the crowd roar with excitement."
The Houston Astros faced off against the Los Angeles Dodgers, the Astros won in game seven on Nov. 1.
"It was different than any other series I have seen," junior Matthew Klassen said. "Even though it wasn't my team playing, they were some of the most thrilling games that I think have ever played during a World Series."
There were no shortage of highlights during the series. The Astros and Dodgers led the MLB in all offensive and defensive categories during the season.
"There were a lot of awesome highlights during the series," junior Luke Allen said. " But my favorite had to be when Carlos Correa and Jose Altuve hit back to back home runs in the 10 inning of game two."
This is the Astros first world championship in franchise history. They won the pennant the same year that Houston was hit by the devastating hurricane Harvey.
" Harvey hit Houston hard in August." junior Blakely Dimiero said. "After the Astros won, it was so inspiring to see how a city that was underwater 2 months ago could bounce back and win the world series."