What should the Los Angeles Rams do with the No.1 pick?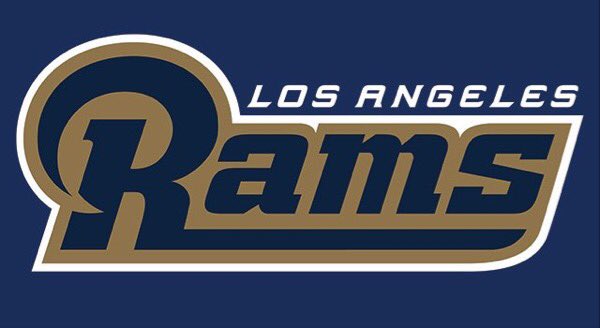 After a trade with the Tennessee Titans last week, the Los Angeles Rams now own the first pick in the 2016 NFL Draft. Some saw the Los Angeles as the loser of this trade, as they shipped their first-round pick, two second-rounders and next year's first-round pick. While this might seem like a lopsided deal, the Rams can walk away from this trade as a winner.
The only real possibility of what the Rams can do with their first pick is go quarterback because teams don't trade for the No.1 pick to draft an offensive lineman or cornerback. The question the Rams have to ask themselves is whether to draft Jared Goff or Carson Wentz.
Jared Goff was the quarterback for the California Golden Bears for three seasons, and he was impressive in his collegiate career. In his career as a Golden Bear, he did not have a season in which he threw for less than 3500 yards, showing that he was incredibly solid in each of his three seasons.
In his final season of his career, he threw for 4719 yards and 43 touchdowns, the most of any Power Five quarterback in 2016. While Goff is not a sure-thing, he shows great potential to be a star in the NFL.
Going into the Armed Forces Bowl, Cal's bowl game, I saw Goff as a bust. I believed all of his success was strictly based on facing weak defenses, but I was proven wrong. Goff threw for 467 yards and six touchdowns in the game, and this is not what impressed me the most. What shocked me is how accurate he was. He threw for a solid completion percentage of 67.6% and did a good job of completing passes to his receivers on the deep throws.
Goff did not have a terrible combine, but his numbers weren't anything special, not cracking the top 10 in most of the major categories. Despite not having a great combine, Goff is a solid prospect that has the potential to turn a weak NFL team around.
The other prospect that has a chance to be drafted first overall is Carson Wentz, the quarterback from North Dakota State. Wentz spent one and a half seasons as the North Dakota State starting quarterback, leading them to two FCS National Championships.
Wentz was solid in his two seasons as the starter for the Bison, having a passer rating higher than 152 in each of the seasons. What makes Wentz a solid prospect for the draft is his athleticism and his pro-style form.
Wentz is a very athletic quarterback, as he showed significant promise in his combine. He placed in the top three in 40-yard dash, broad jump and three-cone drill. His impressive combine numbers are helping Wentz receive hype that he should be the No.1 pick. However, I don't think Wentz is as solid of a prospect as Goff. Despite having better numbers at the combine, Goff is a more experienced quarterback, as he started for one and a half more years than Wentz and played higher-quality opponents in his collegiate career.
While I believe that Goff has more potential than Wentz to be an NFL star, I still think that Wentz is a decent quarterback prospect. Wentz was successful in his short time starting for the Bison, but his lack of experience makes him a possible bust that should be drafted in the late first round at the highest.
With the Rams and Eagles owning the first two picks in the Draft, these two players will likely be drafted first and second in the draft. The question remains, who will be drafted first overall: Jared Goff or Carson Wentz? If the Rams are looking for a long-term solution at quarterback, they should go with Jared Goff.