Analyzing the chase to the NCAA Tournament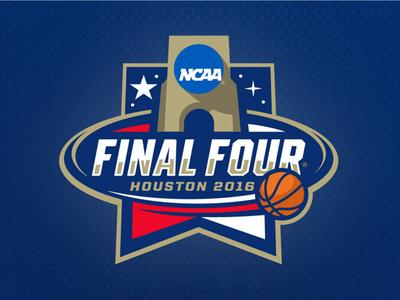 The opening months of the college basketball season have been nothing short of remarkable, and I don't expect that to change going into the last month-and-a-half of the season. With conference play heating up, expect changes at the top of the rankings and near the bubble, where teams will be hoping to do enough to secure a tournament berth.
One thing about this season different from the previous ones, is that there are not teams that most people would consider great. Last year, the top of the rankings were stacked with Duke, Kentucky, Wisconsin and others, but this year, there is a lack of great teams. However, there are many teams that would be considered very good, such as North Carolina, Oklahoma, Kansas and more. The evenness of teams at the top should make for a very interesting March.
What will be interesting about this ending of the regular season is how the the teams that are good, but not powerhouses will fare. These teams include Iowa, Texas A&M, West Virginia, and others.
One of these teams that stands out at me as one that has great potential to make the Final Four is Texas A&M. The Aggies have had a great start to conference play, going 7-0 with solid wins against LSU, Florida and Georgia. While the SEC is not the strongest conference in basketball, they have some good teams, and it is hard to not lose.
The only three losses the Aggies have suffered this season were Syracuse, Arizona State and Arkansas. While these are not great losses, they are not all that bad, so they shouldn't hurt their résumé significantly. Texas A&M will have a tough test this Saturday, when they face 14th-ranked Big 12 opponent Iowa State.
Another team that stands out to me as strong is Iowa. Iowa is not known for necessarily being a basketball powerhouse, but this year, they have played very well. In conference play, they are 7-1 with two wins against both Michigan State and Purdue. To start 7-1 in a conference like the Big Ten is very impressive.
The only four losses for the Hawkeyes this season have come from the hands of Dayton, Notre Dame, Iowa State, and Maryland, who are all expected to make the Tournament. The Hawkeyes have shown that they are poised for a trip to Houston for the Final Four. If Iowa can keep its winning ways, there is a good chance that they will be a one-seed.
While they are ranked sixth in the AP poll, Villanova strikes me as an overrated team. Although they are first in the Big East, 17-3 and have only lost to ranked opponents, they do not have many great wins. The best win for Wildcats was the 31-point rout of Xavier.
There is no doubt that Villanova is a good team, but they may not be top ten material. The reason is their competition level. A 17-3 team from the Big East is likely not as strong as a 17-3 team from the power conferences, due to the strength of their wins and losses. There is a chance that I am wrong and Villanova is legitimate, but I have my doubts.
With only one month-and-a-half remaining in the regular season, it is unlikely that the path to the Final Four will become clear, but will likely become a bigger mess. This is a big weekend for college basketball with the Big 12-SEC Challenge, which features matchups including Kansas-Kentucky and Texas A&M-Iowa State matchups. These matchups could be significant factors into Tournament seeding.
Projected one-seeds:
North Carolina
Oklahoma
Xavier
Iowa
Projected two-seeds:
Kansas
Texas A&M
Maryland
West Virginia