Wresting team finishes strong at first tournament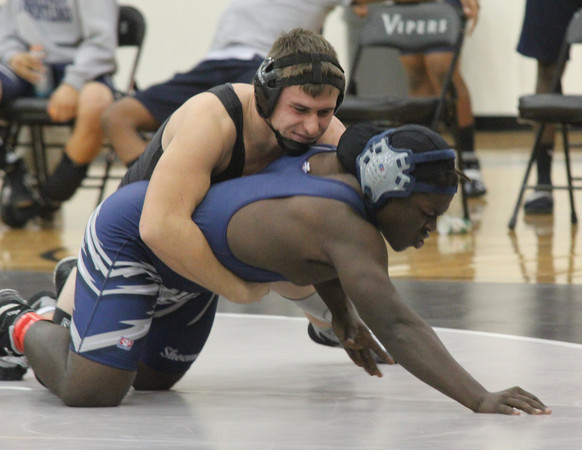 Zoe Ball, Contributing Writer
December 18, 2012
The wrestling season this year has started off with a bang. The boys have been hitting the weight room as much as they can and learning new techniques that will help them with their matches.
Coach Cooper said they are getting better at drilling and situational wrestling. In rookie practice they focus on basics fundamentals and skills.
They are already starting season traditions as well.
"Everyone goes to Whataburger after a meet, that's what we decided our tradition is going to be this year," senior Austin Kaczmarek said.
On Dec. 5, both JV and varsity won 45-36 against Shoemaker. At their tournament over the weekend in San Antonio the teams finished eight out of 42, being one of the only 4A teams.
The black team is currently undefeated. The next meet is Dec. 22 at Vista Ridge.