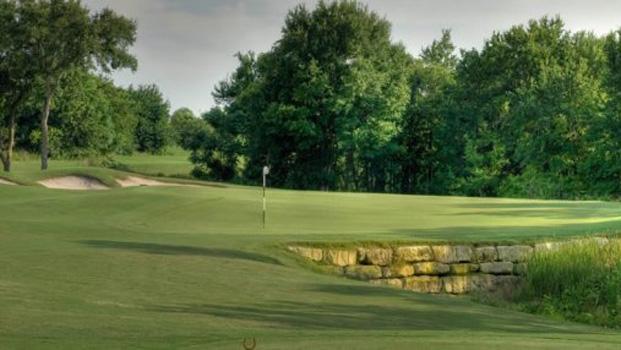 With golf season swinging down, Vandegrift teams held their own at districts this year.  Playing against some hard competition, including Lake Travis and Cedar Park, both the guys and girls teams were able to snag third place in the district. 
"The girl's team played their best rounds of the year at the District Tournament.  I'm very proud of all the girls for their hard work.  The guys played solid at District.  Things didn't quite work out like we hoped, but we'll build on the experience and be ready to play well again next year. " Coach Wernecke said.
The girls' team shot a new school record low of 653 in the two day tournament at Star Ranch on April 3 and 4. Every girl on the team also had a personal best score between the two days.  The real star of the team this round was Chandler Thomas.
On the first day Thomas shot a 79, the first girl to shoot below 80 in Vandegrift history.  Continuing her hot streak, the next day she shot an 82, tying her for the second spot to advance to the regional tournament.  Thomas played another hole to beat out a Dripping Springs golfer to advance to Regionals, which will be held on April 16 and 17 in San Antonio. 
"It feels great that I qualified for regionals. I played well and my practicing was rewarded," Thomas said.
The guys' golf team also had a great tournament, shooting a 306 on April 9 and a 304 on April 10.  Only ten strokes behind Cedar Park, the guys had a great showing at the district tournament.  Advancing to the regional tournament for the guys was Chase Phillips, who shot the best score of the team on April 9 with a 72.  He had an even better round the next day, shooting a 69 to earn second place.  Regionals will be held April 18 and 19 in San Antonio as well.
"I'm really happy to make it to regionals because I'm playing so well right now and I might have the chance to advance to state," Phillips said.