Nephilim: where angel meets mortal
"The Mortal Instruments" by Cassandra Clare is a beautiful fantasy series that will forever entrance my heart.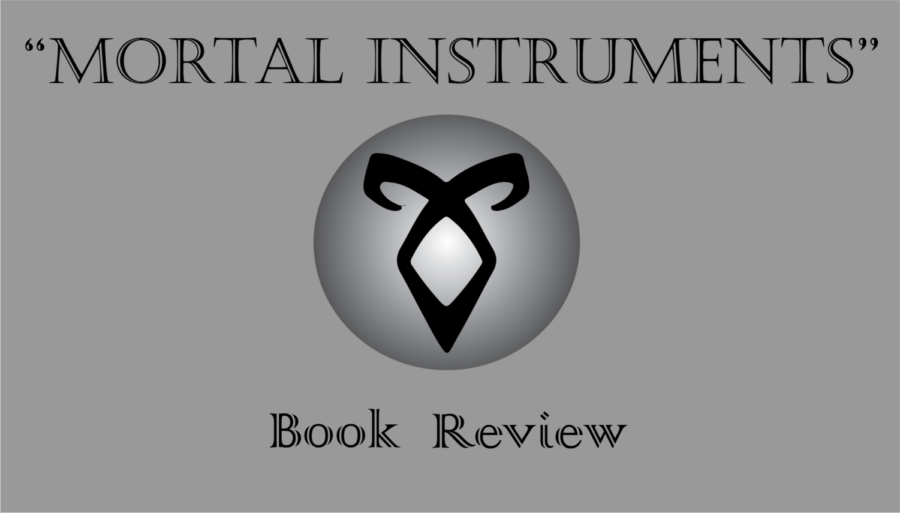 Shadowhunters, also known as Nephilim, are half-human, half-angel hybrids made from the blood of Angel Raziel. Their purpose is to diminish demon leakage into the Earthly realm. The mythical world of inhuman warriors against Hellish freights was created by Cassandra Clare. Publishing a total of six books in "The Mortal Instruments" series, Clare feeds the fantasy of the supernatural and demonstrates a dramatic romance between Clarissa Fray and Jace Herondale. 
Clarissa, otherwise known as Clary, encounters a world within New York that only she seems to see. The weirdness continues when she begins sketching, unbeknownst to her, an Angelic Power Rune used by Shadowhunters to fight demons. Soon after these strange occurrences, her mother disappears and Clary is dragged into the Shadowhunter world without caution. She is also thrusted into an unanticipated romance with Jace – a mysterious, terse and snarky Shadowhunter. 
Cassandra Clare creates a magical realm that is unprecedented in imagination and beauty. The story of Nephilim is enthralling alone but in juxtaposition with the romance, drama and the complexity of Clary and Jace's relationship, the Mortal Instruments series is abounding. Clare compensates for any confusion surrounding her imaginary world by using deft imagery and lacquered language. The places she describes are heavenly, pristine in glamour and mysterious. Clare is able to evoke emotions so presently that I cried multiple times throughout the six novels whether it was out of happiness, fear, sadness or frustration. 
Clary Fray is a young woman of ignorance, innocence and curiosity. She's lovable and detestable but dangerously relatable. Although strewn from regularity due to her Shadowhunter blood, I could empathize with her pain and desperation, her confusion and defeats. I could emphasize her giddiness with Jace and her insecurities as well. She is an intricate character that I want to detest but I love all the same. 
Her best friend Simon Lewis, on the other hand, infuriated me. His character was naive and annoying. Encompassing emotions such as jealousy and selfishness, Simon was off-putting and I undoubtedly dislike him for that. Sadly, I can't blame Clare for writing his character into the story because he gives a different meat, a relatable human influence, to the novel.
Jace is also a pain but not like Simon. He's snotty, gorgeous, spiteful, rough, gorgeous, gentlemanly and did I mention gorgeous – as depicted through Clary's eyes. Although he's infuriatingly stubborn and snarky, his wise guidance to Clary during her tribulations in the hidden Nephilim universe creates a complex character that I fell in love with. Jace is strong, an ultimate man, yet he's gentle and slick, much like a feline – he always seems to land on his feet.  
Lastly, Jace has fellow Shadowhunters that train with him at the academy hidden beneath the Nephilim magic in the heart of New York – Alec and Isabelle Lightwood. Alec is a strong-willed, introverted, safety-first goody-two shoes, and for that I adore him. He was one of my favourite characters because he grew so much into his own soul; it was beautiful to see his confidence flourish. I loved how Clare was able to bring him into the trio of wildcards – Isabelle, Clary and Jace. Isabelle is a wild card. She's a strong, confident protagonist and I loved the dynamic that was created, as she is the complete opposite of Alec, but I didn't love her. She was recklessly abrupt which completed the trio precisely, despite my strong likeliness to Alec.
I will always recommend this series because it is action-packed, a true fantasy, a beautiful piece of literature and a sweet and sickening romance. It has plot twists beyond belief and characters that will make you feel ecstatic, disappointed, disgusted and depressed all at the same time. It's a whirlwind of events that will keep you hooked and coming back to them.
About the Writer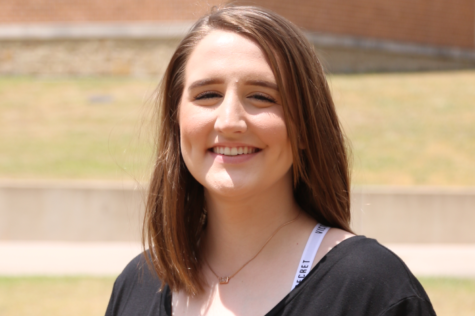 Camille Schweppe, Staff Reporter
Camille Schweppe is a senior and this is her first year on the newspaper staff. She is a part of PALS and enjoys being in various clubs at school. In her private time, she enjoys singing, playing piano and writing/reading poetry.