'Grey's Anatomy' returns for 16th season
WARNING: MAJOR SEASON 16 SPOILERS
We've watched them lose their closest friends, go through unimaginable traumas and perform incredible surgeries in treacherous circumstances. Now, they're back for another round.
The ever popular, longest-running medical drama Grey's Anatomy returned for a 16th season and aired their 343rd episode on Thursday night on ABC. 
Season 15 ended with several  big cliffhangers, from Teddy and Owen getting back together and having their daughter, to De Luca taking the fall for Meredith's insurance fraud and Jo checking herself into a treatment facility due to a depressive episode caused by intense trauma.
Season 16 starts, as all Grey's seasons start, with shocking changes. After a dramatic relationship, Maggie and Jackson finally call it quits, but Jackson quickly finds someone new within the month the first episode spans- an EMT. It's then that Maggie realizes that they aren't friends at all, but instead of the emotional "why does nobody love me" routine we often get from a recently dumped Maggie, we see a cold, harsh response from her toward the whole situation. I think this ending with Jackson is going to be a new beginning for Maggie. It'll make her stronger and she won't feel like she has to change to fit her relationships anymore.
De Luca also has an out of character response to a change in his life, but his is a cocky appeal to Bailey for his job back after his recent stint in jail (a failed attempt to protect Meredith). He informs Bailey that she needs him back in action after  the loss of Meredith, Alex and Richard after their involvement in insurance fraud to provide cancer treatment to a young first generation immigrant. I thoroughly enjoyed this version of De Luca because it was so out of character, and a welcome approach from the usually perfect doctor who would never demand anything from anyone, let alone Bailey.
While I loved seeing a new side of De Luca, I was disappointed to see Richard's take on life after being fired. He takes a degrading job for a man of his talent answering house calls as a doctor for an app, which only deepens the rift between him and his wife Catherine. It also seems as if Richard and Alex are both lost, for neither are working at Grey Sloan anymore, which to be honest I didn't expect. I think we all hoped Bailey would let them come back after a week or two, but so far it's been a month and they still remain exiled, which Richard takes offense too and devises a plan to bring back Seattle's worst hospital from the brink. 
Richard barges into Alex's miserable, jobless, Jo-less existence and demands they renovate Pack North. Both men seem to be at the breaking point and not just with their work lives, but with their relationships. They seem to be on the edge of a cliff and its disappointing, but predictable because a season always ends with drama and every character has to have an issue to resolve.
Meanwhile, Amelia and Link, though having taken a step back from their intense relationship, seem to be "going steady." However in the biggest shocker of the episode Carina aks how Amelia's pregnancy is going. I don't know if anyone else was as oblivious as I was to the signs until Amelia and Carina started listing them, but all I could think was, "what?" Apparently, this is how Amelia felt too because the scene closes with her repeating "oh my god" over and over with no sign of an emotion of approval or denial. The real question here, though, isn't "what," but "is Amelia ready for this after the death of her son," due to her addiction? She took that so painfully that her refusal to have another baby became a sticking point in her and Owen's relationship. What will it mean now that she is pregnant and how will this affect her friendship with Owen and most of all what will Link, my guess for the identity of the father, do?
As opposed to this dramatic event, both Meredith and I were a little surprised and maybe even disappointed when she wasn't automatically thrown into jail. Instead, she goes home to her kids. That is…until her medical license is in jeopardy after she refuses to apologize for saving her patient's life by committing insurance fraud. We're definitely bound to get drama on this in tonight's episode, but so far the biggest issue I was concerned about going into this season has been the most anticlimactic.
For a Grey's season premiere it was surprisingly a happy go lucky episode, which is abnormal and seems almost like the calm before the storm. I'm excited for tonight's episode to shed some light on recent events, especially the unplanned Amelia pregnancy, but for now the episode ends with the signature closing music and my first thought was: here we go again.
About the Writer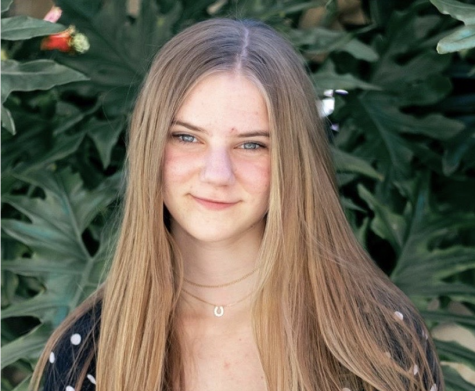 Katie McClellan, Co-Editor
Katie McClellan is a senior and this is her second year on staff. She's also a member of the yearbook staff and NHS. Katie loves to read, write, advocate, and spend time with her friends. She can usually be found on the lake or in Ms. Walker's classroom.