The task of baseball recruiting
I have been playing baseball since I was 4 years old, when I began playing tee-ball, but technically I played even before then. In eighth grade I realized I wanted to try to play baseball in college because I love how competitive the game is and I am a very competitive person and player. I've always played baseball and want to continue.
However, the recruiting process is tough and stressful. For me, I am not a top prospect and I haven't been highly recruited, therefore, I have to try and get into contact with the schools on my own. Most college coaches will not reply and that's okay.
Coming to the realization that my top school might not need me on their team is the best thing I did for myself during recruiting. It opened up doors for me to do research on several different schools I might not have considered otherwise. I was looking for things such as how many athletes were on the team, how many outfielders, how many seniors and juniors, etc. Knowing this information gives me a better idea on what schools need players like me, a centerfielder.  Basically I am looking for what programs I would best fit into. Since I have been allowed to talk to college coaches since my junior year, I have sent e-mails on top of e-mails to schools where I would like to play. I have received replies and am currently talking to some colleges about potential spots on their teams.
My advice for anyone starting the recruiting process is to not get discouraged by schools not reaching out or replying to you. That is out of your control. Keep making and sending highlight videos; that is the best way for schools to see your skills without actually coming to see you. Another big help is to get your coaches involved. They can't help you unless you let them know what schools you're   interested in. Both my high school and club coaches have helped me get in contact with schools where they have connections.
While doing all of this I have also made a couple of recruiting profiles on websites to help get my name out there. I have found extreme success on these websites for getting coaches' contact information and research about the university in general. I regularly update my profiles and add new videos so the schools following my account can see my new activity. So far my biggest help has been my personal trainer. He has opened the door to meeting many baseball coaches that have helped me get in contact with some of my top schools. I work out with my trainer four times a week to get myself prepared for the next level. I try to get as much extra work in as I can to better myself for recruiting and to give myself a better chance to help my team in the upcoming season.
The recruiting process is most definitely a roller coaster of emotions, but I will continue to be persistent with the process and hope for the best.

About the Writer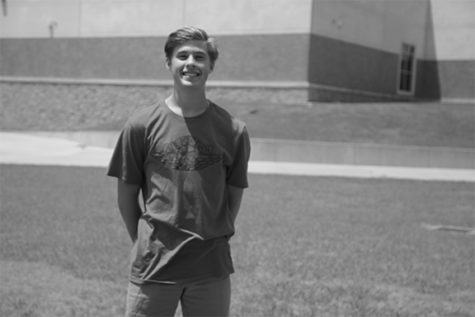 Peyton Klam, Staff Reporter
Peyton Klam is a senior and this is his third year as a staff reporter. He enjoys reading and binge watching tv shows. He also plays baseball for Vandegrift.