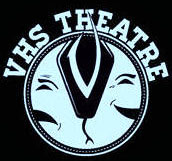 Picasa
It's the time of the year again where everything has seemingly slowed down for theatre. The shows have come to an end: all but one. The OAP (one act play), titled August: Osage County, began rehearsals recently and will be competing at the district level on March 28 at Dripping Springs High School.
OAP is arguably one of the most important shows of the year. It is the UIL competition play in which the department could potentially make it to the state level. Therefore it is time that the cast and crew kicks itself into gear. OAP competitions are battled out between school rivals with strict rules around every corner. There are numerous ways to get disqualified, anything from running a second over 40 minutes to not reading the lines verbatim from the script given to the judges. Everyone is always on edge, but there's nothing like the adrenaline to bring the cast and crew together and keep us going.
This year, the director, Mrs. Guckian, chose a dramatic play as opposed to a comedy. August: Osage County follows a family's relationship and problems after their father, Beverly Weston (portrayed by sophomore Bradford Smitherman) goes missing. The sheriff (junior Brian Nguyen) arrives one day after the family has gathered and announces that Beverly has drowned. Beverly's wife, Violet (senior Victoria Brown) gets addicted to drugs and causes many arguments between her and three her daughters: Barbara (junior Jacqueline Kotlarz), Ivy (junior Ruby Doolittle) and Karen (senior Martha Ruby Clark). Meanwhile Barbara and her husband Bill (senior Nick Birk) are getting a divorce, leaving their daughter Jean (junior Ashlyn Sanford) in a messy situation with Karen's fiance, Steve (sophomore Cameron McRae). In addition to all of this, Ivy is having secret relations with Little Charles (junior Sam Nasser) who is in trouble with his parents, Mattie Fae (junior Rebecca Wagner) and Charles (sophomore Brad Borman), for missing his uncle's funeral.  The usually quiet housemaid, Johnna tries to assuage all the arguing even though she is an outsider to the family (senior Sondra Rahmeh).
The acting and technical roles in this show are unique in comparison to the previous shows this year. The cast and crew is very small because according to UIL rules we are only allowed to have 15 members total. Especially under these circumstances, each person has their individual responsibilities and must be an expert in their specific area in case anything were to go wrong. For example, as the stage manager I have to know the show like the back of my hand so I can run it efficiently from backstage. Everything happens according to my "go," so it's my responsibility to make sure that the show runs on time and without any flaws. During the rehearsal process I have to work with both the cast and the crew and be prepared to provide them with help in any way I can, whether it's teaching the light board operator their cues or helping an actor switch their costume midshow. The cast has to be sure they know not only their character's part but also the entire show so they can keep the dialogue rolling and the show going. OAP forces us to work individually in a way that benefits the team. If one member drops the ball then the rest of the group is heavily affected. There is increased pressure, but we are chosen to be in the OAP because we know how to handle this pressure positively.
In order to advance on competition days, the cast and crew must be very tight-knit. We have to work closely together to be prepared for every scenario. We also have to bring a variety of acting and technical elements together to stand out against other schools to the judges, who will determine if we get to continue on to regionals or beyond. In all, One Act usually seems like it's solely centered around the competition aspects, but when the lights come up on the first scene of our show it's not about whether we win or lose. All that matters in that moment is how hard we worked to get to that point and the love of theatre that the entire cast and crew shares.