LISD to remove books from English curriculum
The LISD English department is in the process of reviewing a series of books for book club choices after multiple parent complaints. Many of the titles depict graphic sexual or violent situations, and are by diverse authors. Parents lobbying to have the books removed plan to have their children participate in a walkout tomorrow.
"We're committed to really listening to feedback from the community and factoring that into every decision we make," Assistant Superintendent for Curriculum Jennifer Collins said. "It's very important that we vet every book and make sure it's the best fit for students."
Some students who oppose pulling books from the curriculum point to the fact that a large number of the titles in review feature LGBTQ+ or racially diverse stories.
"I think it limits discussion, and I'm vehemently against banning books in general," LGBTvipers+ member Patrick Devaney said. "It's crucial to have representation for minority groups, and to talk about those who otherwise have been historically ignored or deemed 'undesirables.'"
This year, due to a change in state guidelines for the English curriculum, there has been an increased focus on the importance of diversity. Because of this, many of the books chosen for each unit have centered on difficult topics that by nature may be challenging or upsetting for some.
"Diversity of experiences continues to be a focus for our curriculum design team, and for our English department," LISD Director of Humanities Jennifer Abramson said. "Even though some books may not have been the right fit for the curriculum, we're definitely looking to replace them with other diverse stories."
However, some groups still oppose the changes, such as Voices Amplified, a student-led organization created to uplift BIPOC voices. They argue that removing the books as choices, even if replacing them with other diverse stories, still silences important voices.
"Parents should have a say in what they do or don't want their children exposed to," Voices Amplified member Jey Rameshbabu said. "But it's not fair to take that option away from everyone, especially if it comes at the cost of limiting POC stories."
The district will continue to listen to those on either side of the debate.
"We want to work together with our teachers, parents and students to fill in the blanks," Collins said. "Nobody should feel erased, and it's very important to us that we're giving everyone a voice in what they want to learn."
A unifying wish for everyone involved is to be heard. Whether they are for or against the books being removed, students, teachers, and parents all want their beliefs to be represented in school.
"Books will be shocking," Voices Amplified president Maiya Raghu said. "The world is shocking. The most important thing is that everyone is listened to."
About the Writer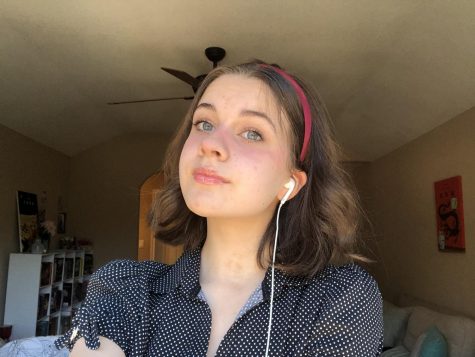 Isabel Young, Staff Reporter
Isabel is a sophomore and this is her second year on newspaper. Outside of school, she's also involved in dance. In her spare time, she likes to read, paint and listen to music.