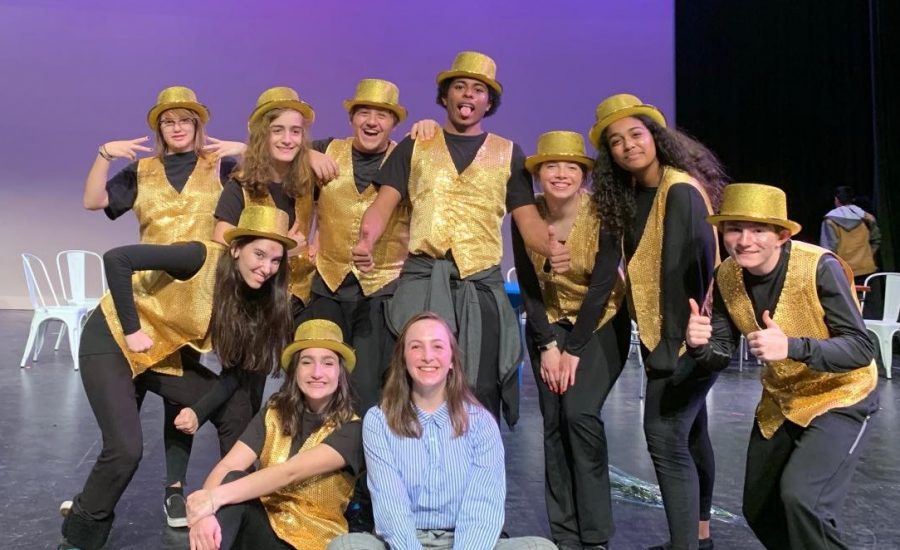 While the theatre department has put on many shows, not everyone always has been a part of them, that is until "Joe's Cafe," which will happen for the second consecutive year tomorrow at 7 p.m. in the auditorium. In this show every theatre class is required to participate and will bring a variety of theatrical performances to the stage including skits, dances and abundant comedy.
"I'm most excited about having everyone involved, a lot of the time we have the same group of kids in every show, but for "Joe's Cafe" everyone will be in one big show together," director Celeste Schneider said.
Every class will perform different routines for the showcase. Musical theatre will sing Broadway songs and a few of the advanced theatre classes have written original skits. Theatre II will act out comedy skits that have already been written and Theatre I students, like junior Monica Lackey, will perform lip sync routines.
"We auditioned the first day for a specific part during the dance where certain people can go up to the front of the stage and lip sync a part of the song like a mini solo," Lackey said. " I have a little solo moment, and even though I'm just lip syncing I'm excited because I'm in Theatre I so I've never been on stage before."
The variety show earned the name "Joe's Cafe" because it's set up like a cafe with two owners, Joe and Joe. The Joes are played by junior and varsity theatre students Audrey Kimball and Alle Nau who will announce the different acts performing and entertaining the audience with original standup and skits to help the show flow with the cafe theme.
"I think it's really cool that Ms. Scheinder trusted both me and Alle with the responsibility of running the whole show and doing standup and writing comedy and skits," Kimball said. "A lot of the material you'll see in the show, like varsity theatre, and me and Alle's parts specifically, we wrote for the show. It's a lot of original ideas coming together and it's amazing to see your ideas come forth onto stage."
For the varsity and Theatre III and IV students acting is nothing new and Schneider hopes the show will be a fun break from the pressure of performing for UIL. Most new theatre students, however, have never been on stage and she chose lip syncing for their performance because no one has to actually sing and the fear of being judged fades away.
"A lot of kids get bit with the theatre bug from shows like "Joe's Cafe" because they get up there and they actually like it," Schneider said. "They're not expecting to like it and then they realize it's actually really fun to perform."