FCCLA competitors win 1st, 2nd at nationals
They stood by the stage as a woman called out the names of their competitors. Fifth, fourth, third. Pretty soon, they were the last ones left.
Seniors Connor Hathaway and Jenny Rigney won first and second place respectively at FCCLA Nationals in Anaheim, Calif. June 30 to July 4. Both Hathaway and Rigney earned their rankings in interior design.
"I didn't believe it [when I heard I got first place]," Hathaway said. "I was like, 'what?' I walked up [stage and] got my award. I think I dropped it on the way there. But I didn't care. It was pretty cool."
The students got their scenario last October, which asked the competitors to create a hotel for millennials that utilized technology. Students had to make three design boards with samples and drawings of the rooms they designed and deliver a 15 minute speech explaining their project.
"I think it's really cool and unique to be able to work alongside people that have the same interests as you," Rigney said. "It was awesome to be able to compete and be able to make it all the way to the national level. That was really telling that my passion matched and was able to be met with a win."
Rigney plans on studying interior design in college, and she is also interested in architecture. She only got into interior design last year
"It was a perfect niche for me because I was never good at drawing or painting like the rest of my family was, so it was a perfect way for me to be able to explore my creative side will also be able to have fun," she said. "This year I'm really excited [to compete because it has] given me more confidence for the future. It's definitely a confidence booster when something that you love is [something] you turn out to be really successful in."
Hathaway, on the other hand, is planning to study architecture in the future. He entered the competition to learn more about architecture through interior design.
"It definitely helped me a lot. I learned a lot of things really fast to do the project. I kind of just jumped straight in," he said. "It was a really fun experience. It made all my hard work pay off."
The FCCLA team's mentor is interior design teacher Jodi Jacobsen, who accompanied the team to Anaheim. She said she enjoys mentoring because she gets to work with students who are really passionate about their craft.
"It really inspires me to see our students work so hard on FCCLA projects all while already being successful in all their other classes," Jacobsen said. "It feels great to see our students place at the top in competition because they have worked so hard for it. They are doing really powerful and important things being a member, competitor and leader in our community.  And we (the advisers) are incredibly proud of them."
FCCLA has competitions in categories such as nutrition, culinary arts, child development, education, community service and mental health. Jacobsen encourages students to join.
"I think FCCLA is whatever you need it to be — it is a safe and positive place for students to come and just enjoy themselves and meet new people," she said. "It can be a place where you can give back to the community. It can be a club that allows you to dive deeper into your education and career interests. A place for you to challenge yourself beyond the classroom. It is a place where you are a leader. In general it is a safe, positive and empowering experience."
Leave a Comment
About the Contributors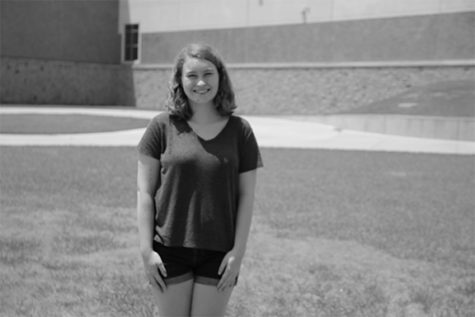 Natalie Brink, News Editor
Natalie Brink is a junior at Vandegrift and this is her second year on the newspaper staff. In her free time, she reads as much as she can and crusades...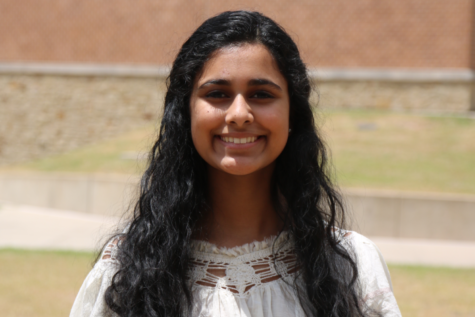 Harshita Avirneni, Spotlight Editor
Harshita Avirneni is a senior and this is her third year on the Vandegrift Voice staff. She joined newspaper because she wants to pursue a career in journalism....