Additional HOSA members make state
Five more HOSA members advanced to the state level from the area meet March 1. Sophomores Ihsika Puri, Ela Albitson, Nathaneal Saaverda, Madison O'Neil and Isabelle King will compete at state March 28-30 in San Antonio.
"This is my first year in HOSA, so I was a little bit nervous [to compete] because I didn't really know a lot about it," Puri Said. "One of my friends is an officer, though, and she really helped me figure out a lot of stuff. It was nice because even though it was my first year I had a lot of guidance."
Puri competed in the career photography event, where she placed first. For the event, she photographed various subjects like a woman getting botox and a student giving blood at the Red Cross blood drive and wrote their descriptions. After passing through the first round, she had to give a three to five minute presentation to the judges to move onto state.
"I've presented a lot before, so, professionally wise, I thought [the presentation] was fine," Puri said. "I feel like I communicated my information, but it's very obvious sometimes to tell I'm nervous when I'm presenting."
King placed second in her event, healthy lifestyle, where competitors set healthy living goals for themselves and create a portfolio to document their progress. King, who is an officer, has been in HOSA since her freshman year.
"This year we had more people, we had about three times as many people come to competition this time," King said. "It was more of a medical community. It was a lot of just seeing how everyone came together in their teams. It was fun to see everyone present their individual events and everything."
The medical debate team, composed of Albitson, O'Neil and Saaverda, placed second in a debate about the opioid epidemic. In preparation for competition, the team researched data about the opioid epidemic from a economic viewpoint.
"I'm excited [for state, but] I'm nervous about it too," Saavared said. "The other team brought up questions that we hadn't thought about before, so I'll research that before state."
King urges students interested in medicine to think about joining HOSA. She said the club helps students get exposed to medical careers they otherwise wouldn't have known about.
"It's a great club," King said. "Even if you don't compete, you really get a feel for what a medical community ca be like and be around students who have a passion the same as yours."
Leave a Comment
About the Contributor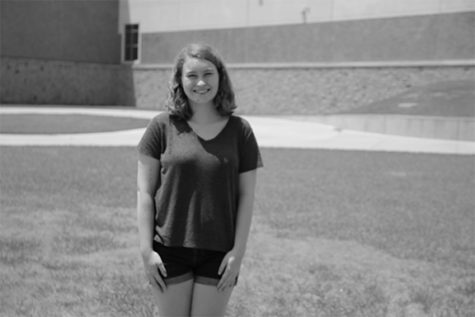 Natalie Brink, News Editor
Natalie Brink is a junior at Vandegrift and this is her second year on the newspaper staff. In her free time, she reads as much as she can and crusades...