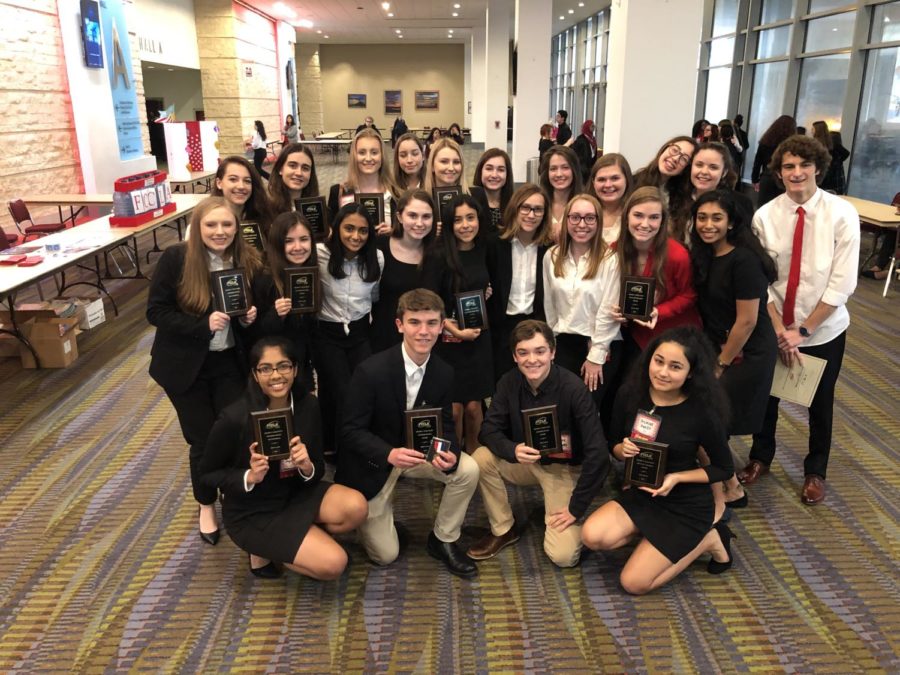 Submitted by Meghan Irby
Vandegrift's FCCLA club had 12 teams advance to state in early February. Students could compete in any category of their choosing.
"This was my first year taking Ready Set Teach 1 and through that I was able to compete in the event Teach and Train," sophomore Skylar Joseph said. "I got to showcase my teaching skills and actually go and teach a lesson to third graders and do a whole project on it."
Students spent months preparing for this competition held in Corpus Christi, Texas.
"It took about 2 or 3 months to prepare my final interior design," junior Jenna Rigney said. "It was a process of trying to evaluate what my client wanted and make appropriate selections based off of that."
Students walked into a judging room at a specific time to showcase their projects. From there, they would give a speech and present their projects in their designated category.
"Part of this project is going in front of the judges and explaining in ten minutes what you did, why it was important, and why you should move on to the next round," Joseph said. "Even though I get really nervous about public speaking, it turned out to be a great experience for me and lots of fun."
Many students have experience in their field and have competed over many years.
"Me and my team have competed in the 'Focus on Children' category for the past 3 years," senior Camille DiGiaimo said. "We placed 1st out of almost 30 other teams and are now advancing to state in April!"
For some students, this was more than a competition.
"I was diagnosed with dyslexia which is why I want to eventually go into special education; whether it's with learning disabilities or something more extreme like people with down syndrome or autism," Joseph said. "My project was based around different learning styles and focused on teaching the information in a fun way. We listened to songs, made dances, we put puzzles together, and more. it was a very creative approach to learning and there was no grades. I definitely will be doing this next year!"
FCCLA Students will be preparing for their state competition in Dallas, Texas on April 4.