PALS Bingo with a Unique Kind of Prize
PALS complete volunteer hours with acts of kindness, spreading holiday cheer around campus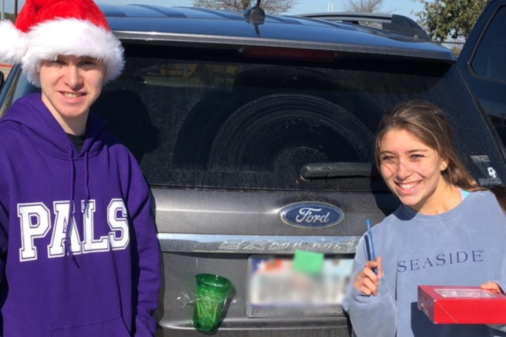 The holiday season is all about giving back, and that is exactly what the Vandegrift PALS did during the third six-weeks with a service project called "Bingo Sheet". From donating to Brown Santa, bringing a teacher a coffee, or sitting with someone eating alone at lunch, the PALS changed the way they assisted their community. This fun spin on volunteer hours changed the PALS usual volunteer work to small acts of kindness, spreading holiday cheer.
"The PALS bingo was made to change up the way we do service hours for PALS this six weeks, we wanted to make it a more fun and involving with our school community," junior Ignacio Baralt said. "At the same time getting service hours and getting to interact with people around us. I really enjoy getting that choice to do something I like while helping out."
Bingo Sheet was a replacement for regular service hours the PALS have to do each six weeks, completing five acts of kindness to complete their service hours.
"The holidays especially are an important time to serve because you're thinking of others, PALS of course tries to do this year-round, but we want to make sure we're actively serving over the holidays," PALS teacher Laura Freund said. "Service hours aren't about checking them off a list, it's that PALS are supposed to be leaders and a presence in setting the tone for others, being the examples. If we [PALS] can go out there and show people that they should look up from their screens, say hi to someone, greet somebody at the door, or even do something nice for that teacher you may not think of all the time… I think that sets an example for the rest of our school community and shows we just need to be kind to each other and pay attention to those around us."
The PALS organization consist of juniors and seniors who want to be a positive role model for others and contribute to their community among other things. The bingo was unique in asserting the PALS volunteer hours to students and staff around the school in a way which could affect individuals who may of not seen the PALS volunteer work directly impact them previously in the school year.
"It's important to give back especially during the holiday season because people don't realize how much friendships and even acquaintances matter to some people," Baralt said. "Just showing how much you care about something can make their day, even their week better by completing small actions."
The PALS completed their bingo over the course of last six-weeks (Nov. 10 – Dec. 21). They then had to present a powerpoint presentation over each bingo act they did as their mid-term grade.
Junior Hannah Nauert brought her teacher, Mrs. Pickle, some pumpkin bread.
"It completely made her day and she was so happy and it was so fun to see how excited she was. I didn't think it was going to have that much of an impact on her until I gave it to her," Nauert said. "Volunteer hours are important especially now because school is getting really stressful, all this fun stuff we did helped everyone to calm down. Part of PALS and what we do as an organization is helping out around our school, so I'm glad we're doing our job and making peoples' day."
About the Writer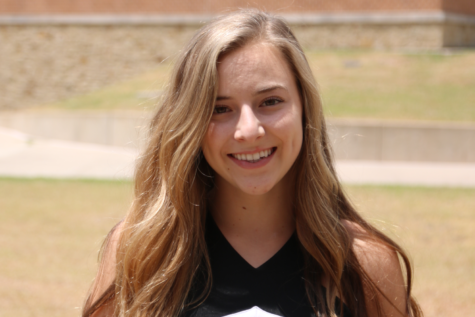 Sumerlyn Yudell, Social Media
Sumerlyn Yudell is a senior and this is her second year on staff. She is a member of the Varsity Cheer team and a PAL around campus. She loves to explore the city and try new restaurants. Her favorite season is fall, and she loves to hang out with her friends.