Choir starts rehearsals for Shrek the Musical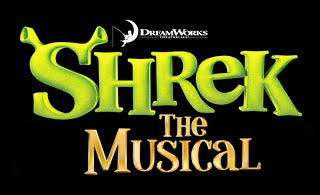 Hang on for a minute...we're trying to find some more stories you might like.
Rehearsals are underway for choir's very own show, Shrek the Musical. For the first time, choir is producing their own show with only choir students. Shrek the Musical will be in the PAC on Sept. 21, 23 and 24.
"I'm really looking forward to seeing all the leads perform and also for the musical numbers," sophomore Emily Evans said. "There's so many talented people in VHS choir so I already know it's going to be amazing."
The majority of choir students started rehearsals last week. Students are rehearsing during their choir periods and after school the next two weeks.
"Rehearsals have been long but super productive," Evans said. "It's fun to see everything come together."
Senior Evan Welliver will play Shrek.
"Two years ago I was Prince Topher in Cinderella," Welliver said. "The two roles are quite different as far as settings go, and it's been fun to have some more time and comedic moments on the stage.
Sophomore Sam Smoot is playing Lord Farquaad, an unforgettable character.
"My favorite thing about Lord Farquaad is getting to express my character in a humorous way," Smoot said. "Because Lord Farquaad is such a short character, I have to be on my knees."
Everyone will get a moment on the stage. All choirs will have their own part in the musical.
"My choir in particular is playing all the villagers," Evans said. "We get to dress up like peasants and it's pretty funny."
The choir program is ready to showcase their talents. Students have been working on this show since they auditioned last spring.
"I'm a little nervous since this is the first time choir is doing its own musical," Welliver said. "But that always goes away once we start running a show with costumes, sounds, lights, and sets. I'm just super excited for everyone to come see the work we've been doing."