Assisstant principal Tiffany Phelps moves to Barton Creek Elementary
One of the few who has been here since the beginning, Associate Principal Tiffany Phelps has been a part of Vandegrift for seven years. Recently she announced that she been looking for select principal opportunities elsewhere and was chosen to be the head principal for Barton Creek Elementary School during the April 25th board meeting. In total, more than 40 people were involved in the interviews and selection process to find a new principal for BCES.
"I am looking forward to taking on a new level of leadership," Phelps said. "Working at an elementary campus is quite a departure from high school, but I always enjoy chances to learn new things."
Her two young children will be on the campus with her, but she stated she would miss just about everything at Vandegrift.
"We jokingly call VHS 'Schooltopia,'but it really is," Phelps said. "The students, staff and parents are absolutely fantastic. VHS is a place I looked forward to coming to every day.  I have developed such special relationships here and I hope they do not stop at my departure. I am so proud to say I was a part of Vandegrift and love the meaning behind the name. Valor Day is something I will always cherish. On the flip side, I will not miss the traffic."
Her official start day at Barton Creek is July 19.
"It was exciting to be a part of building traditions, establishing a positive campus culture, and watching the very first graduating class," Phelps said. "It has been an honor to serve the students, staff, and parents of VHS."
The other assistant principals had all stated that they thought of her as more than just a co-worker.
"I love how she's able to process through things whenever I have a question," AP Kristin Pryor said. "I can go and ask her and she's able to see it from more than one point of view, and it helps me see things differently. She is kind and a good person and she's going to  make a great principal with all those qualities and a million more."
Pryor stated that the thing she would miss the most about Phelps was her friendship and ability to be a role model. She was particularly a role model and mentor to AP Michael Heath.
"She cares about her students has an unbelievable work ethic and was my mentor when I first came to Vandegrift," Heath said. "Helped me in my classroom, helped me with management, then when I decided to become an Assistant Principal, her along with Mike Hasse and John were all instrumental in helping me get through my masters program because they had been there before and gave me a lot of good advice, helped me with my classes. Ms. Phelps is just awesome."
Heath and Phelps had gotten to the school at the same time, him as a coach and teacher and her as an AP, building their friendship over the years.
"It's just good to see her coming every day, just our talks about what's going on in the school, our talks about just life in general," Heath said. "I don't just think of her as a colleague, she's definitely my friend and you know, I've been in this business long enough to know that this stuff happens. People make changes, they get promoted and you know it's coming, but it never makes it easy."
Heath believes the thing he'll miss most about Phelps is her smile and the way she interacts with people since he believes it is truly genuine, which he stated is hard to find.
"She's a work horse," AP Mike Hasse said. "We appreciate that she shows up and works hard every day and she won't be outworked, even though I try. Seven years of not only admiring her work ethic, but putting up with her nonsense. We're gonna miss her. Barton Creek is gonna love her."
About the Writer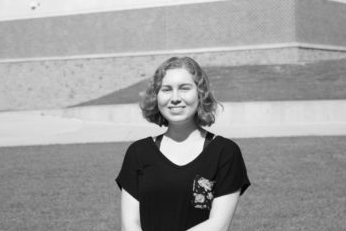 Caitlin McKeand, Co-Editor in Chief
Caitlin McKeand is a senior and this is her second year as a staff reporter for the Vandegrift Voice. In her free time, she enjoys reading, writing, archery, and dogs. Austinite born and raised. She is the Vice President of ASL Honor Society and works for the Riverplace Living Publications for the housing segment. One day she hopes to write a book.