Homecoming Festivities Begin Next Week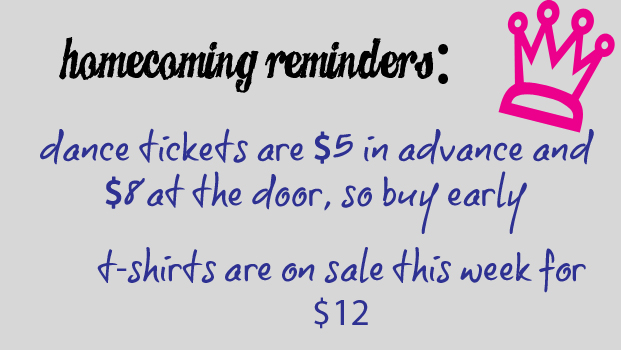 Danielle Docherty with additional staff contributions, staff writer
September 23, 2010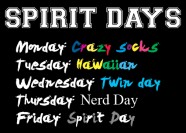 Vandegrift's Homecoming varsity game is Friday, October 1st against the Dripping Springs Tigers at Monroe Stadium at 7:30 P.M.
The Wednesday before the game, Vandegrift invites all parents and students to homecoming festivities consisting of a sunset parade, pep rally, firework display, and court presentation. The community parade starts at 7 P.M. with the pep rally following at 7:30.
"I think that's a pretty cool idea having a parade. We haven't done that before," junior Andrew Barstow said.
This year's freshman homecoming court nominees are Cody Brigham, Olson Kelly, Cade McDonald, Annie Brigham, Rachel Margiotta and Sloan Shearer. Sophomore nominees are Kyle Gruber, JT Morton, Jordan Sonnier, Sarah Brent, Brooke Hietman and Kendall Mitchell. Junior nominees are Gage Harrelson, Michael Lundy, Yuron Shears, Ashlee Cloud, Sandy Pham and Tressa Sagullo.
Immediately following the game is the Homecoming Dance for all VHS Students and their preapproved guests. Last year, the dance was the day after the game, but it's been changed for numerous reasons.  The Saturday following homecoming Friday is the Texas OU game, and many VHS students and their families have long standing traditions of either attending or watching.
"I know a lot of students are disappointed that the dance is not Saturday, but we tried to move it and that next weekend band and drill will not be here," Mr. Little said.
Tickets are $5 in advance and $8 at the door. If you're planning to bring a date who doesn't attend VHS, you will need to pick up a form from the main office. Dress code is casual, but students are invited to dress up as much as they'd like.
Freshman cheerleader Bonnie Trigg said, "I wish it wasn't so casual. I'm going to have paint on me and we're not going to be able to change before the game."
Junior Taylor Payne thinks a little differently, "It's fine with me; I don't really have a preference."