Last minute Easter outfits you can put together right now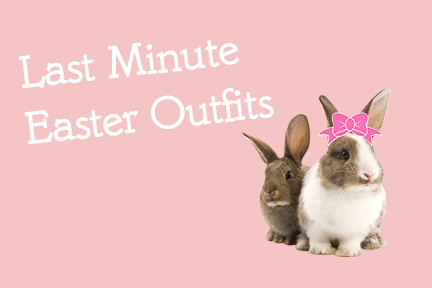 Hang on for a minute...we're trying to find some more stories you might like.
I have a confession to make. I haven't picked out an outfit for Easter yet (cue the gasps). Easter just crept up on me. Is anyone else in the same boat? If you're like me, this is for you. Here are some last minute Easter pieces you can get today from Target.
For the Guys
I love a bold pattern, and this shirt is the perfect blend of classic and new style. I don't think checker prints will ever go old. The blue is a good spring color, too. Wear this shirt with a pair of jeans if you're having a casual Easter.
You can't go wrong with a white button down. A white shirt screams Easter. There are some small designs on this shirt to add a cool touch. This shirt would go great with some black or navy pants and these green shoes from Target.
Let's face it- it'll probably be hot on Easter. We live in Texas, after all. Here's a short sleeve button down for the guys who want to stay cool. Wear this shirt with a pair of khaki shorts.
For the Gals
I LOVE THIS DRESS. It is flowy, which is perfect for a sunny celebration. Simple, fun, and it's 30 percent off. I think it's a perfect match. Pair it with these bracelets and sandals for a colorful spring look.
This dress is sure to bring out any girl's feminine side. The short length is great for the fun things you'll be doing this Easter (you can find me at the Easter egg hunt)! Pair it with the sandals in the previous outfit and you're set.
Show your edgy side with this outfit! Floral prints are a great choice for Easter. I would wear this skirt with a white v-neck and some pink pumps.