Webseries Spotlight: Afablife
Hang on for a minute...we're trying to find some more stories you might like.
LA interior designers and fashion bloggers Leah Ashley and Mary Darling brought their online blog, afablife.com, to YouTube three years ago and have been making fashion, decor and lifestyle videos ever since. The girls talk about everything from fashion to guy advice on their channel and often feature collabs with other lifestyle YouTubers in their videos. The duo has collaborated with many popular YouTubers such as Missglamorazzi, Makeupbymandy24, Tyleroakley and more, making over their rooms and apartments with their signature mixed-matched style. Afablife also has also fashion and style makeovers on youtubers such as Lisa Schwartz (channel lisbug on YouTube).
In the lifestyle department, Afablife has co-produced videos with YouTubers like Kymnonstop to make workout and diet videos. Leah and Mary also have a series of advice videos called "cheers to that" where they get together and give advice to viewers who send in questions about how to deal with some of the issues in their lives. Another video series on their channel is their Tipsy Tuesday videos in which they give health, beauty, and style tips for viewers to try at home.
Afablife is one of the few channels on YouTube that covers beauty, health, fashion, decor, and DIYs all in one channel and for this reason, Leah and Mary have been able to rack up over 100,000 subscribers since their YouTube debut. The next time you find yourself in a rut, check out Afablife on YouTube, they've got you covered.

About the Writer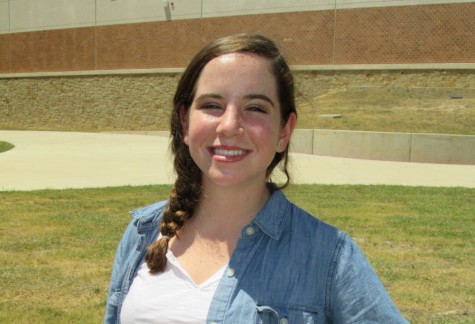 Kelly Rosenblatt, Editor in Chief
Kelly Rosenblatt has been on the Vandegrift Voice newspaper staff for three years and is the Editor-in-Chief of the 2014-2015 newspaper staff. Kelly Loves sharing her opinions and news about local events with her community. Kelly is a senior this year and is interested in a possible career in journalism. She strives to write stories about topics that are important to people her age and to the fellow members of the community.