Club Spotlight: Interact Club
Club spotlight: Interact club with Manasa Dutta, Club President
• How long has interact club been at Vandegrift?
This is my third year here. It's been here all five years.
• What is your favorite part of Interact Club?
I like Relay for Life. It was really fun last year.
• What are some things you do in Interact club?
It's basically a volunteer club, except we also go international through rotary.
• Who all can be in the club?
Anybody!
• When and how often does that club meet?
We meet about once every month
• What is something that you wouldn't know about Interact club if you weren't in it?
We are a fun-loving group. We organize parties and you wouldn't get to experience all of the opportunities we offer.
About the Writer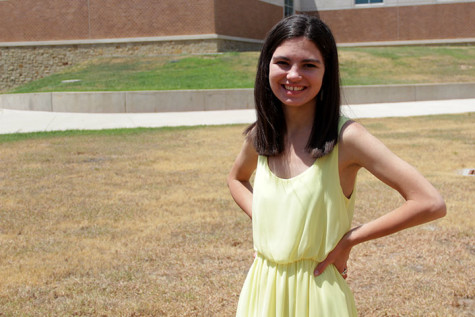 Emma-Rose Floyd, News Editor
Emma-Rose is a senior at Vandegrift. She has been a part of newspaper since her sophomore year. Positions she has held include Social Media Manager, and News Editor, a position she has had for two years. Emma-Rose  is also an active member of Key Club, dances in her free time and is a member of the UIL journalism team. She hopes to major in communications in college and become a full-time journalist.